To change the currency, you need to perform the following actions.
Unload all data from the existing company through the export functionality.
You can find this functionality near the advanced filters and is available in the "Transactions journal", "Cash flow", "Profit & Loss", "Accounts receivable", and "Accounts payable" reports.
We can export data in XLS and PDF formats. We need the XLS format now:

Create a new company
Go to the list of companies in the upper left corner: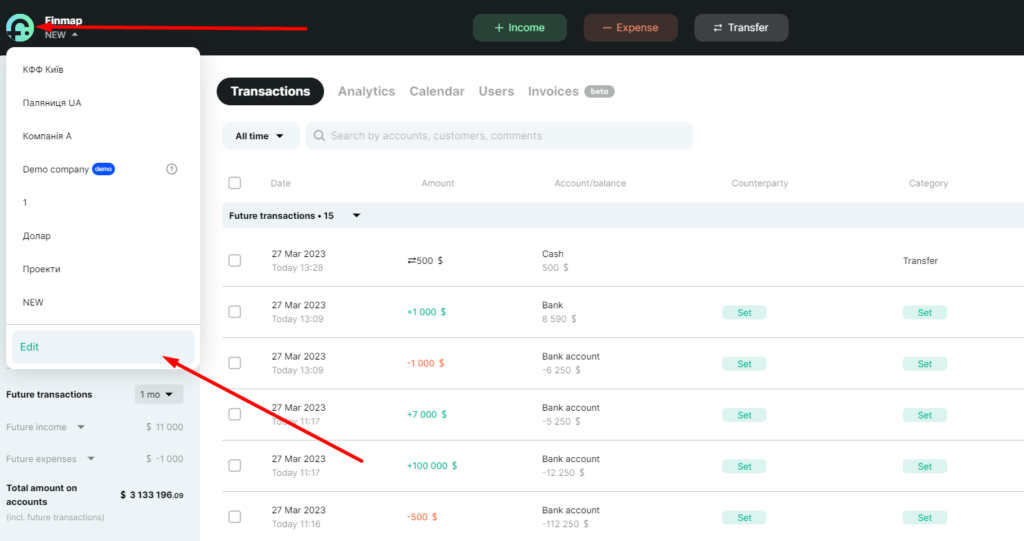 We click Edit and Add a company :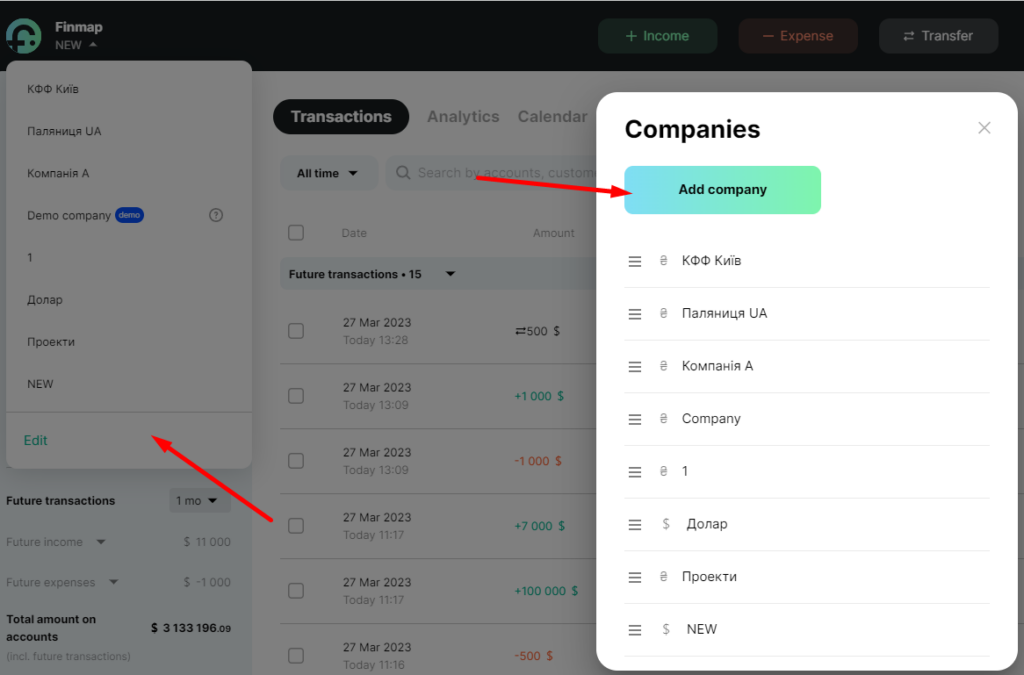 We enter the name of our company and choose the main currency:
Click Create company: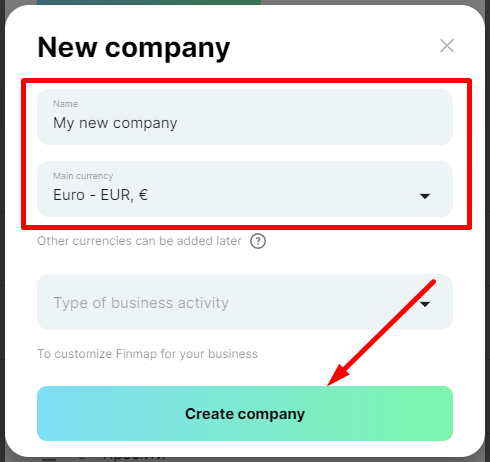 Well done! Now you have the company with the correct main currency that you need. And now we need to transfer the data from the old company to the new one. But before you transfer the date to the new company, you need to create all accounts the same as in the previous one.
Click on the add button (green plus) on the accounts panel on the left or the edit button: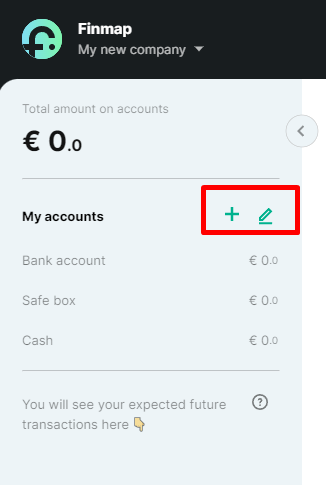 In using both buttons, we will have the option Create/Add account: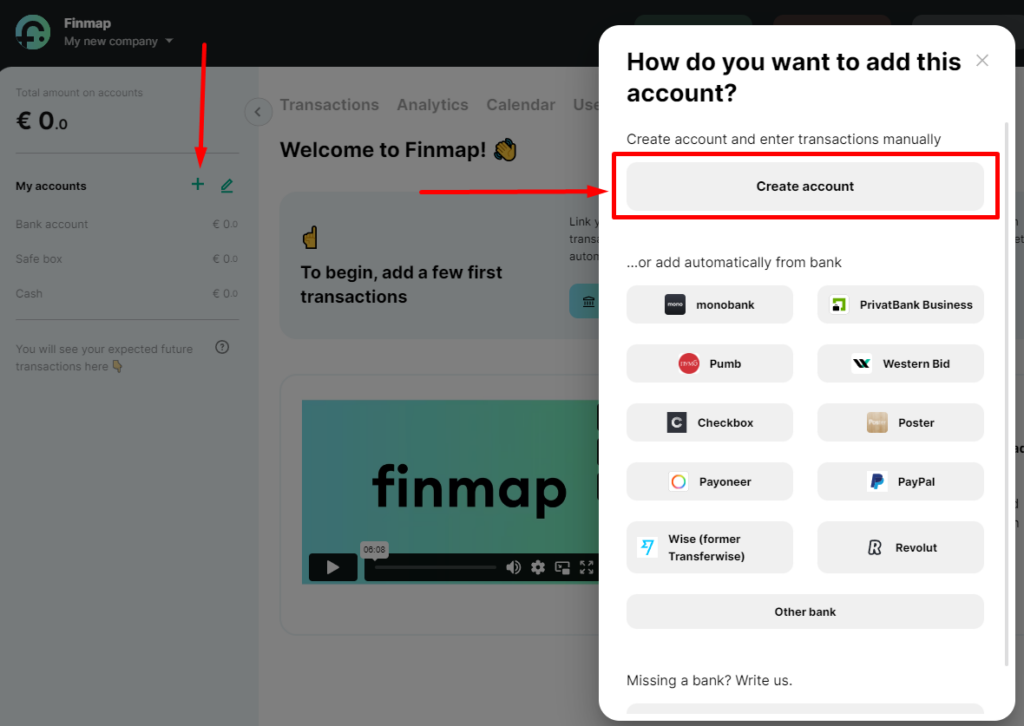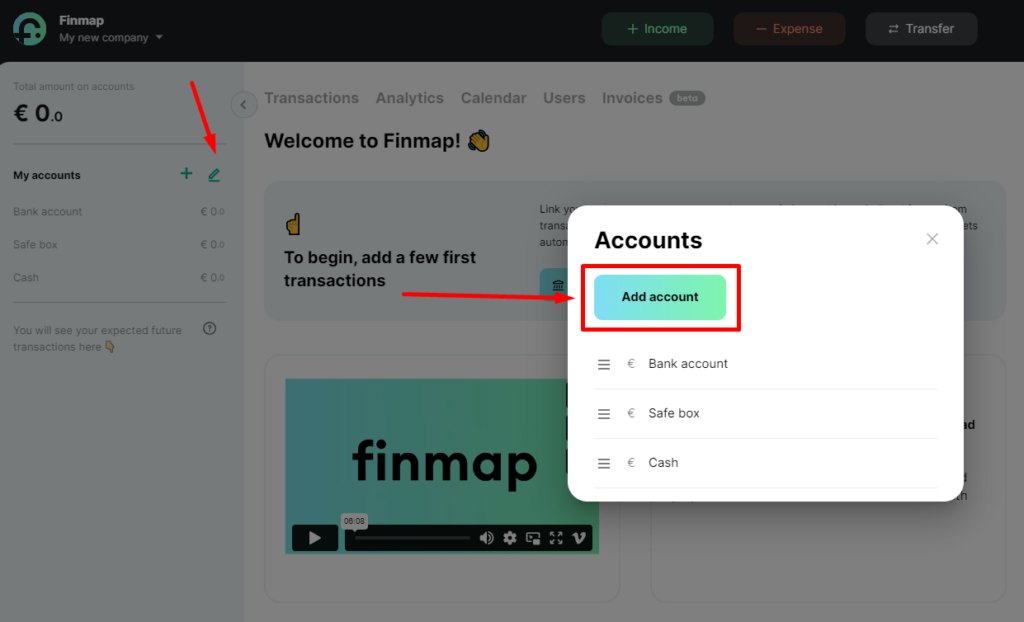 Import data from the previous company to the new one
Go to the Settings, Import section: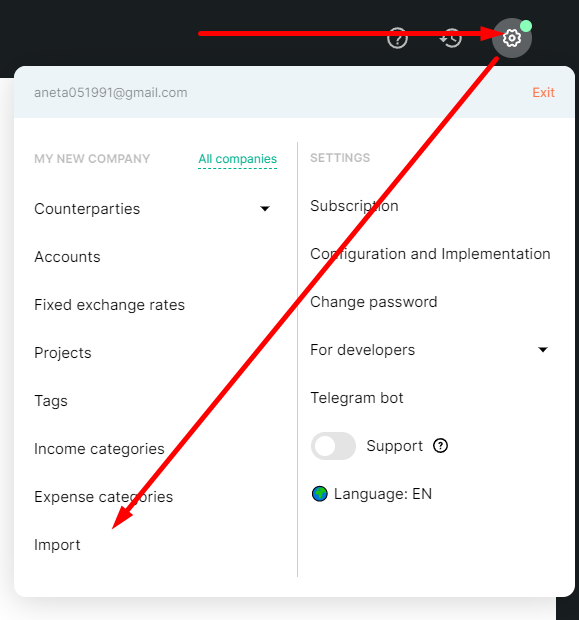 Here we find the import option and choose to import from Excel: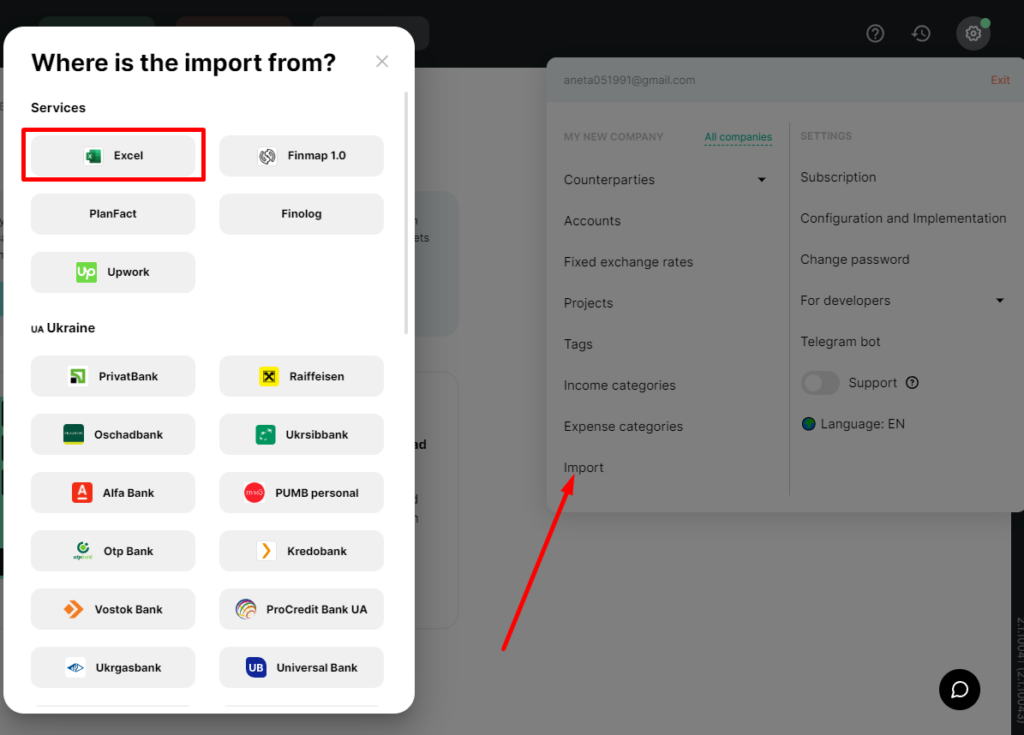 Drag or paste the file that you downloaded from the previous company and click Import: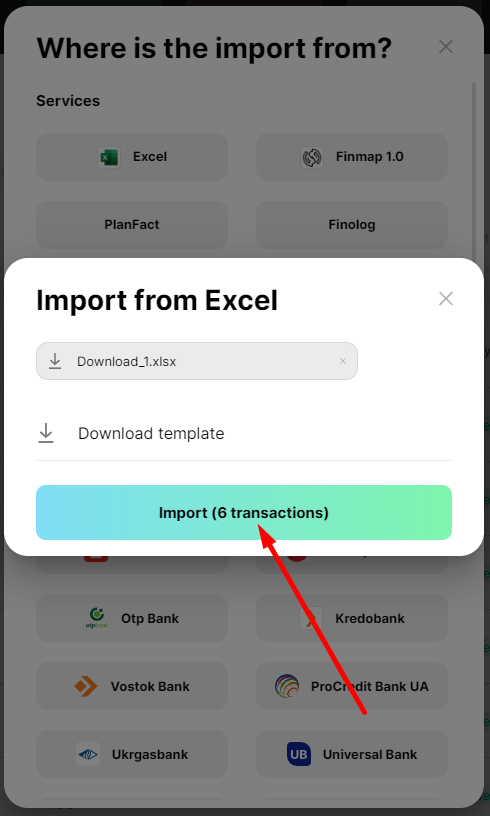 Done! Your account balance and reports are in the correct currency now!
And remember that you can always contact our support, and they will be happy to help you with everything!