Filters in Analytics: the example of using filters for analysing each employee's salary.
In Finmap, you can track the amount of income for each sales manager and calculate the bonus that will go into the manager's payroll.
Entering a transaction, you represent a customer as a specific counterparty. Each of these customers displays their name and surname: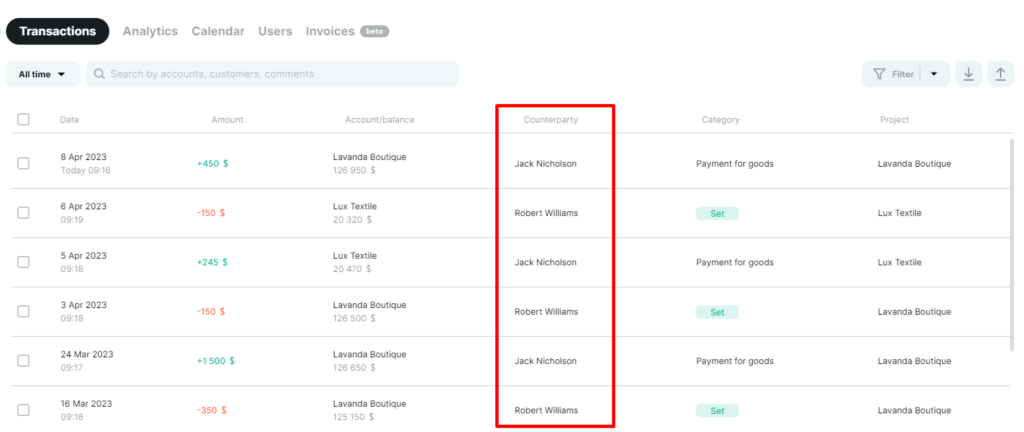 For such transactions, we can put a tag with the manager's name who sells goods or services to this client.
You can put a tag immediately on transactions as follows:
1. Find "Add project, tag, comment."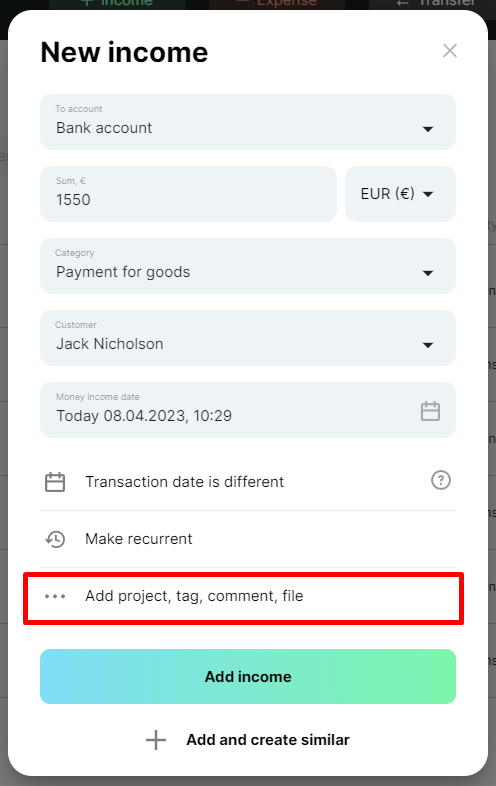 2. Choose from the list of existing ones or immediately create a new tag for the operation: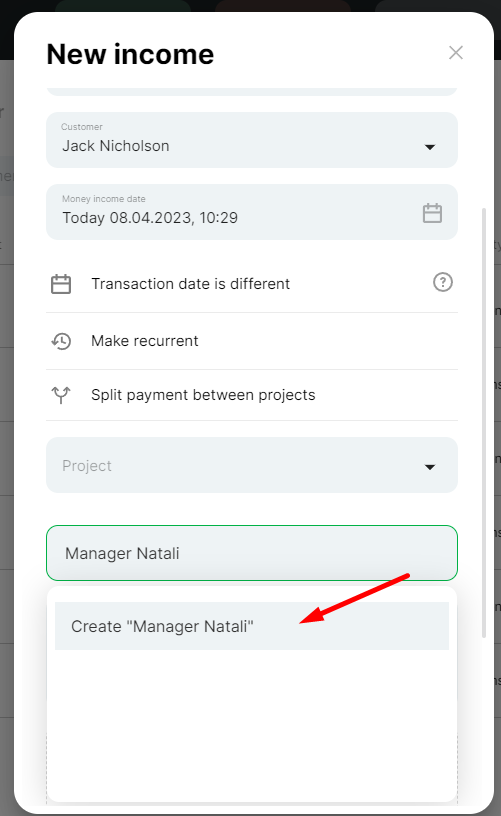 To assign a tag to several operations at once:
1. we highlight the desired operations with a tick :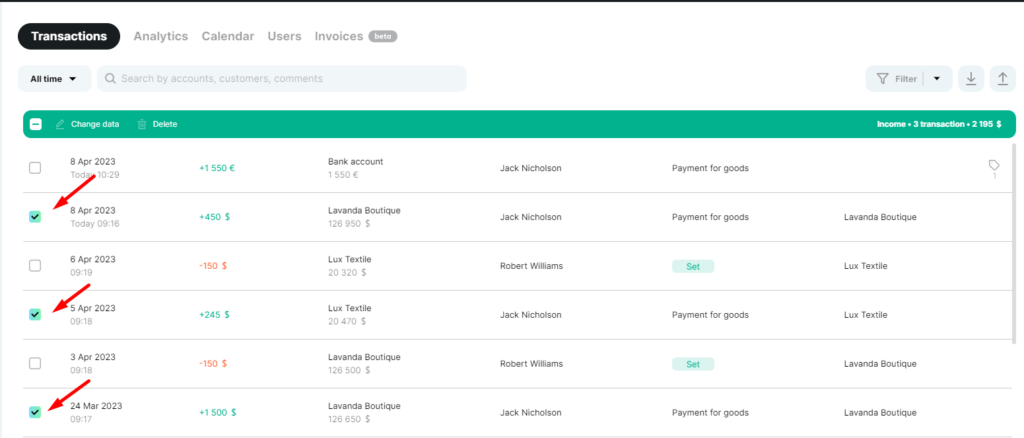 2. We click on "Change data":
3. Choose "Change Tag":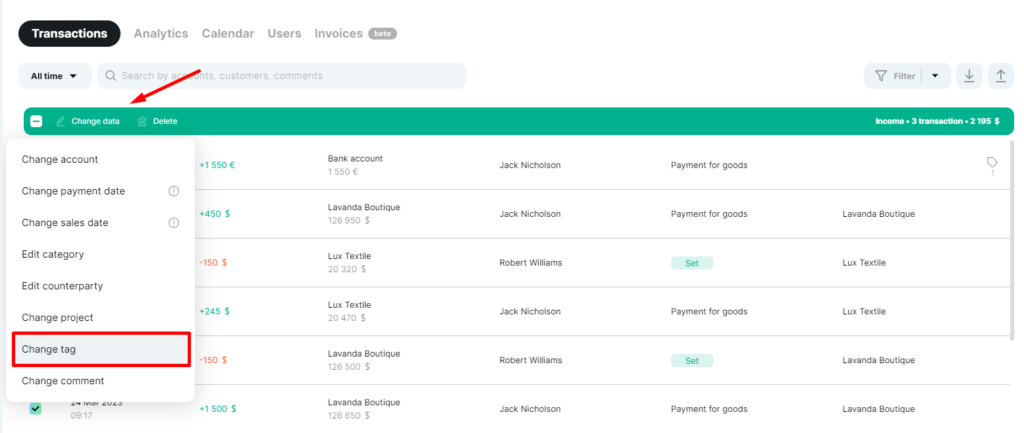 Then pick a tag from the ones created in the list or create a new tag at once in this field: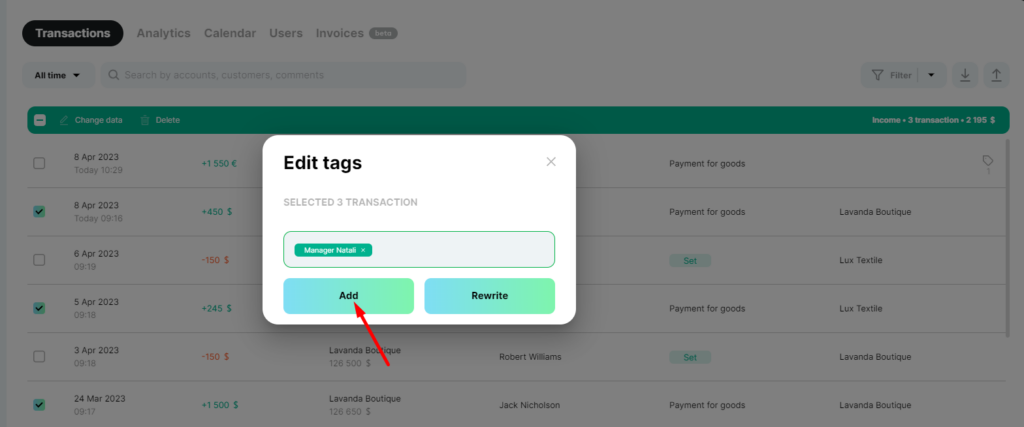 Once we have set it, specify the manager and the tag, and go to Analytics.
Consider an example of the Profit report:

We shall pass in a tabular format displaying the report:

Open the advanced filter:

In the filter, we set the search only by the tag "Manager Natali", then click "Done":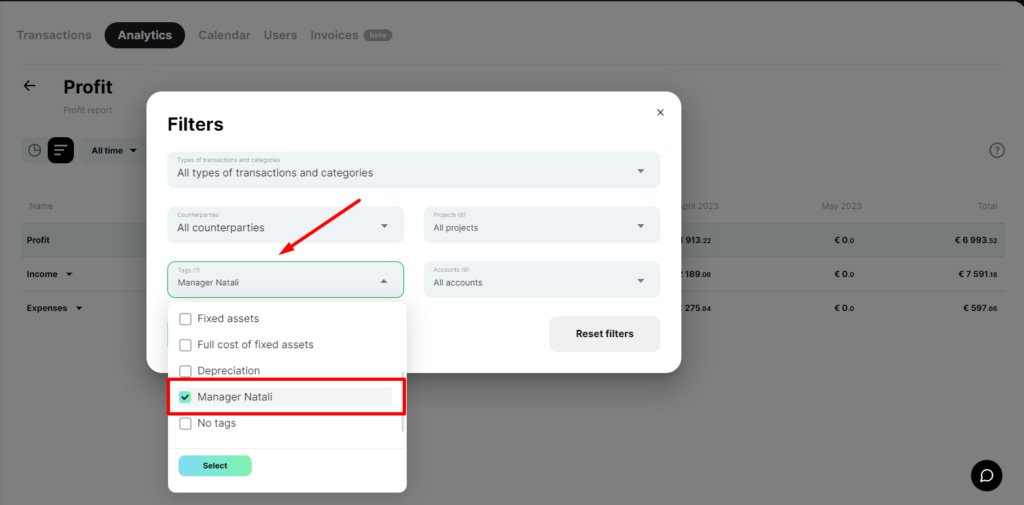 The service will provide us with the amount of profit that Emma brought to our company over the entire time: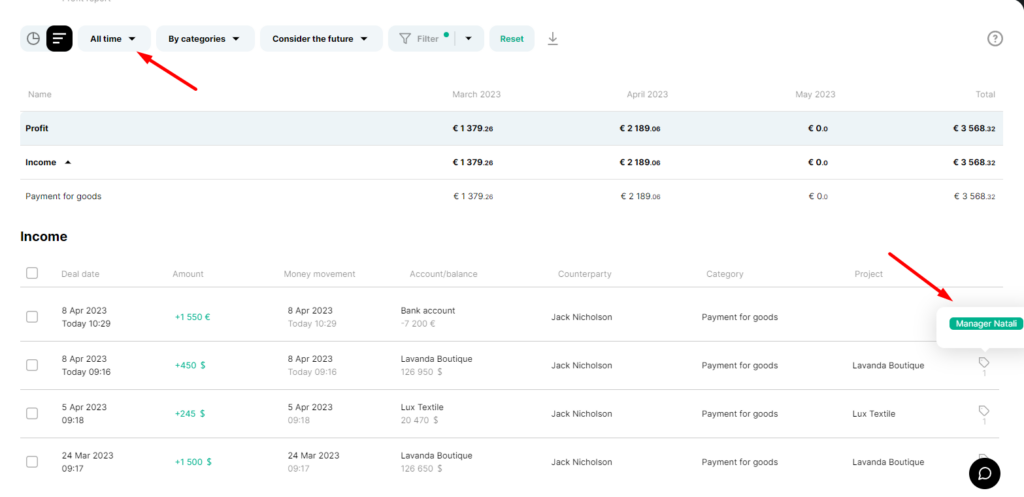 Now let's use the filters to see how much we pay this manager's salary for the whole time.
Use this filter to specify the expenses category, "Salary":

Here you get the manager's monthly salary and the total for the whole period.

This data may look different in a company. You can enter managers as counterparties.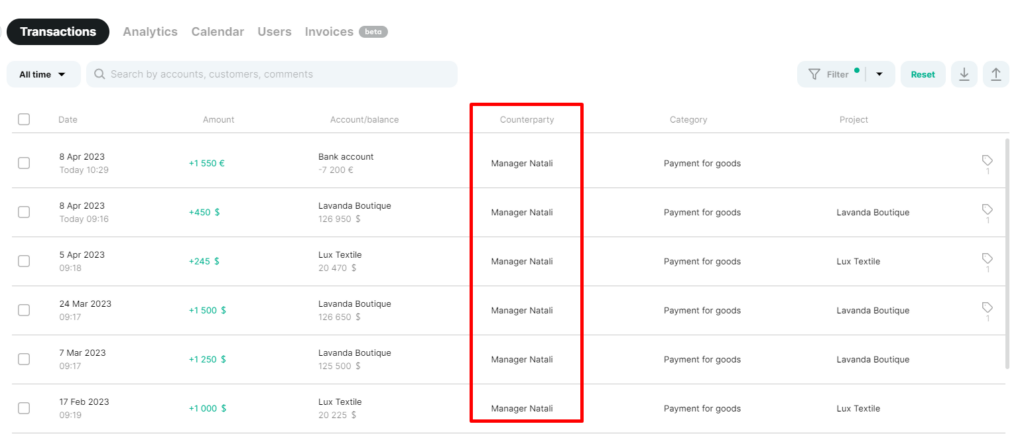 The search through filters will follow the same logic
View the reports by a counterparty, or, if necessary, select a specific counterparty in the advanced filter:
We have added filters to all service sections and divided them into:
Filter by date: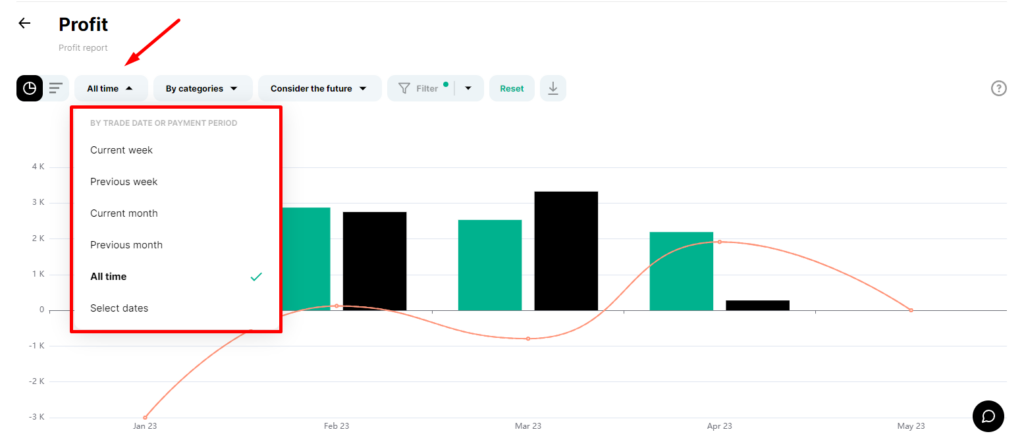 Filter by entity Projects, Categories, Counterparties :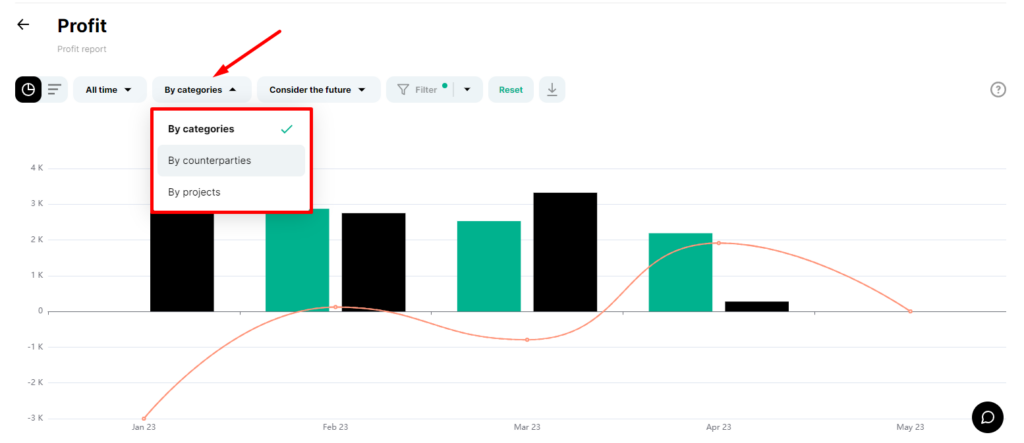 Filter by accounting for future payments: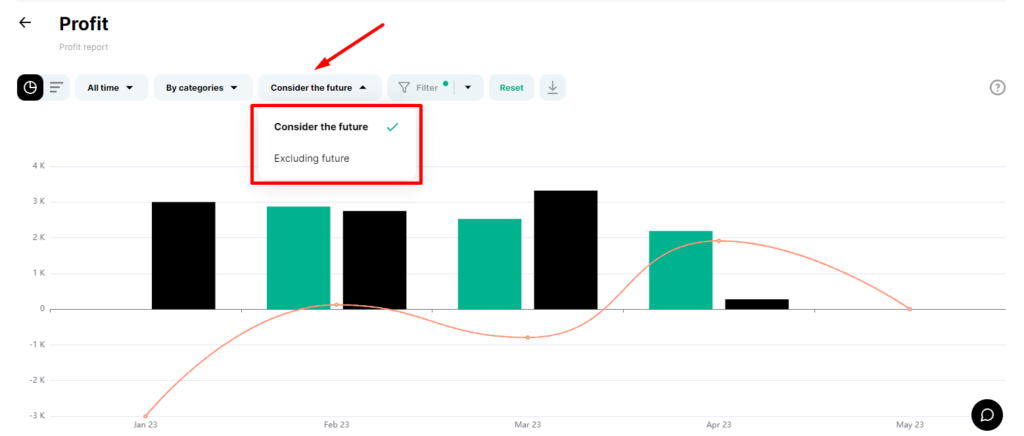 Filter expanded by all entities in the service: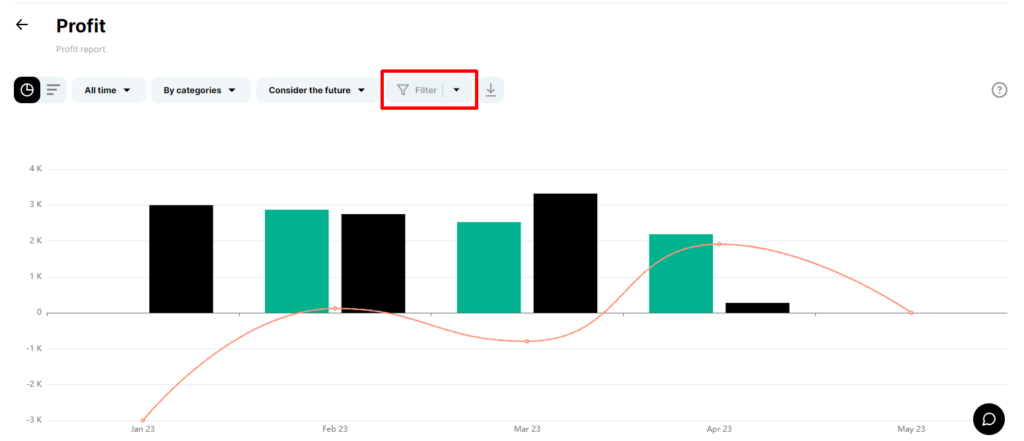 By the way, the filters you imagine can be saved: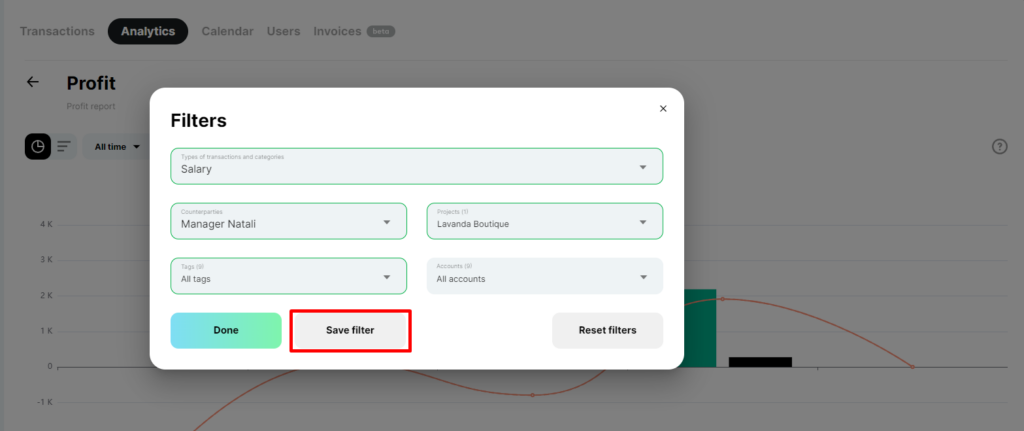 Name the filter and save it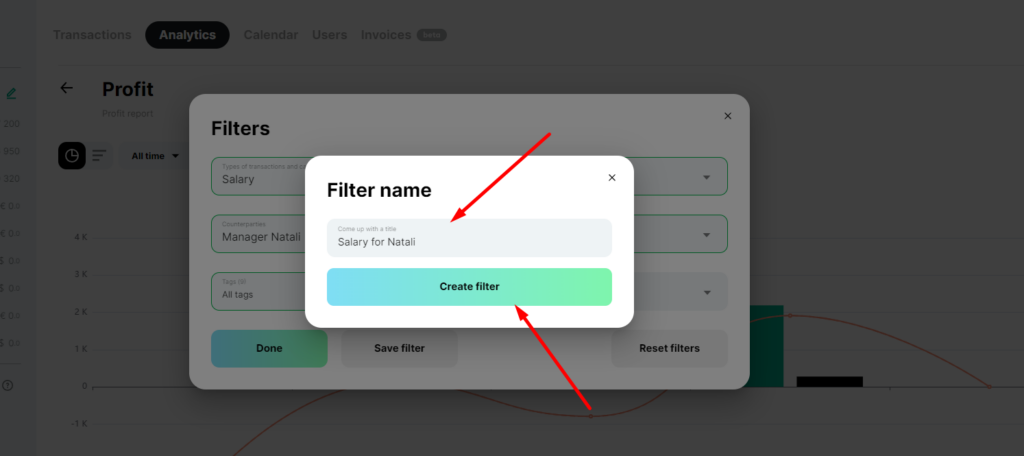 After that, we can apply it in just a couple of clicks: