In this guide, we'll talk about how to start keeping financial records in Finmap from the very beginning. We'll also show you how to run several business lines within one company. 
1) To create a new company, set everything up from scratch and start keeping your financial records, you need to choose the company's menu and click "Edit".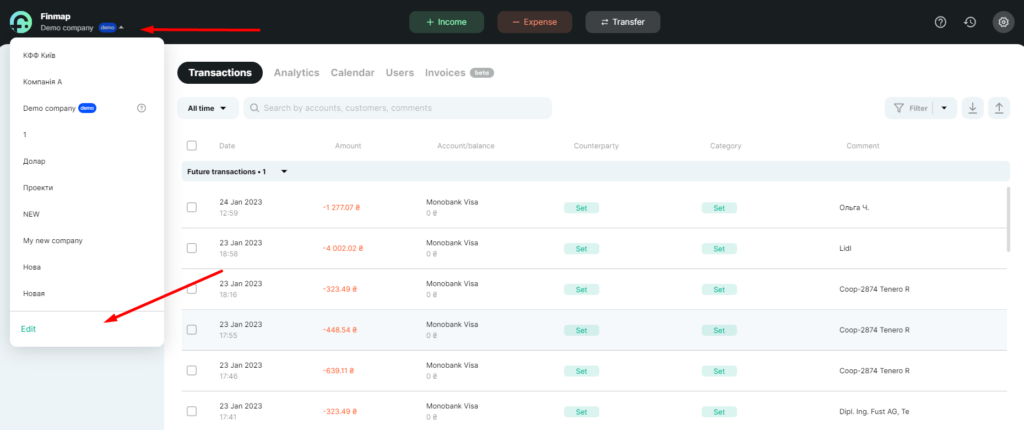 Click the "Add Company" button, enter a name, select the main currency, and save.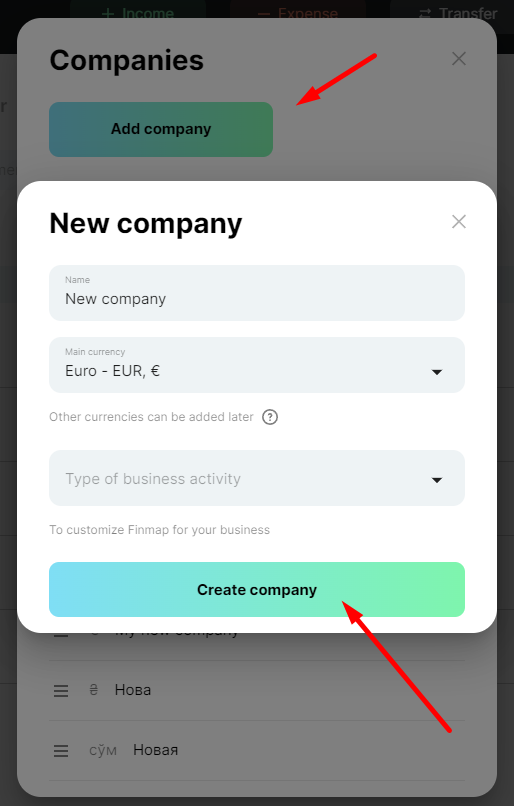 2) If you have several business lines, you can display them as projects in Finmap. This way, you can view reports both for the company as a whole and for individual business lines.
Let's take an example. The company has two lines of business – a natural cosmetics boutique called Lavanda Boutique and a textile store called Lux Textile. Accordingly, we create two accounts and two projects in the company.
In the panel on the left, we can see the account balances for the respective business lines.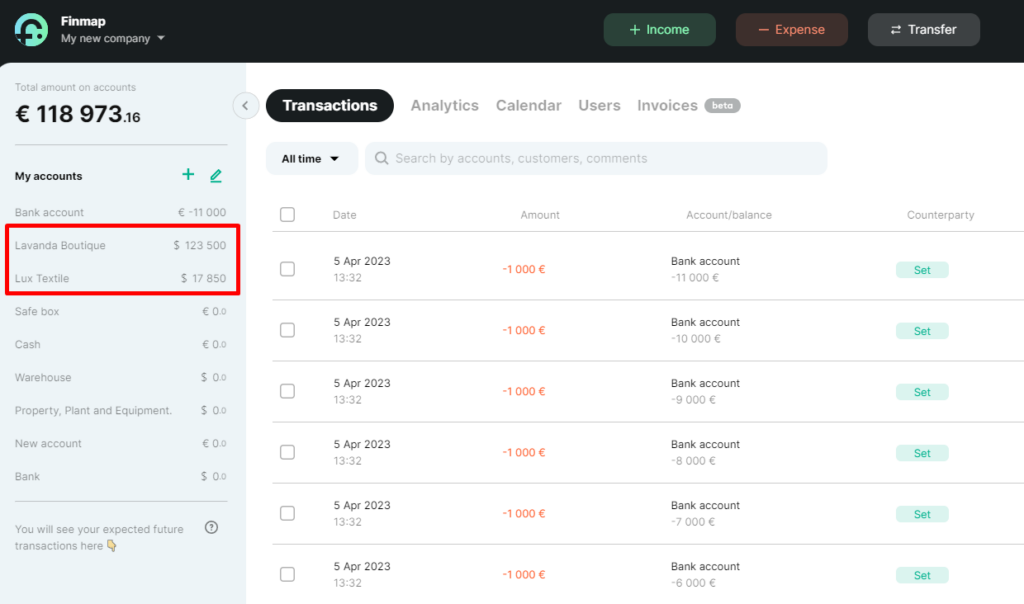 3) In "Transactions", we can filter incomes and expenses from any of the projects (or lines of business) anytime if it is necessary.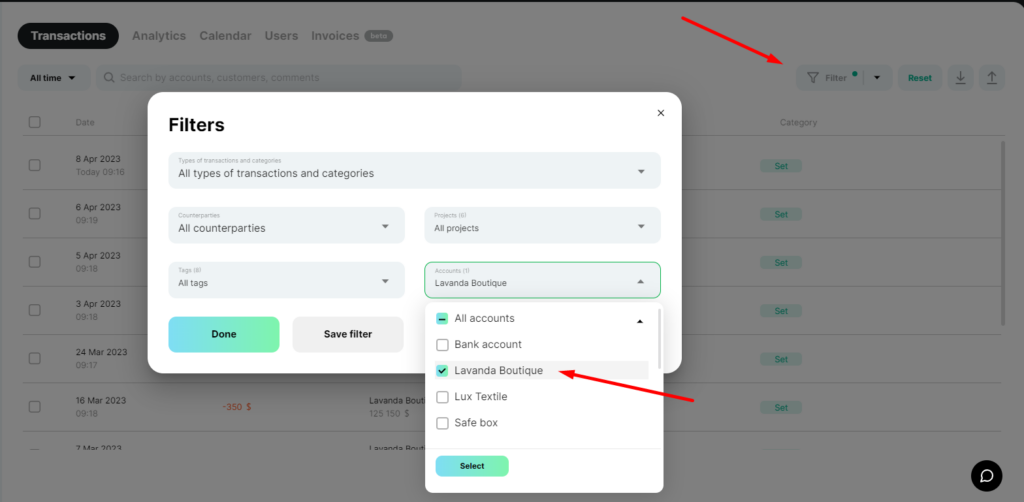 Select the project you need in the advanced filters, for example, and view the information you need. 

4) You can check the reports for both business lines as an entire report and each project separately. So, for example, go to Analytics, the Money report – and set the filter "By project".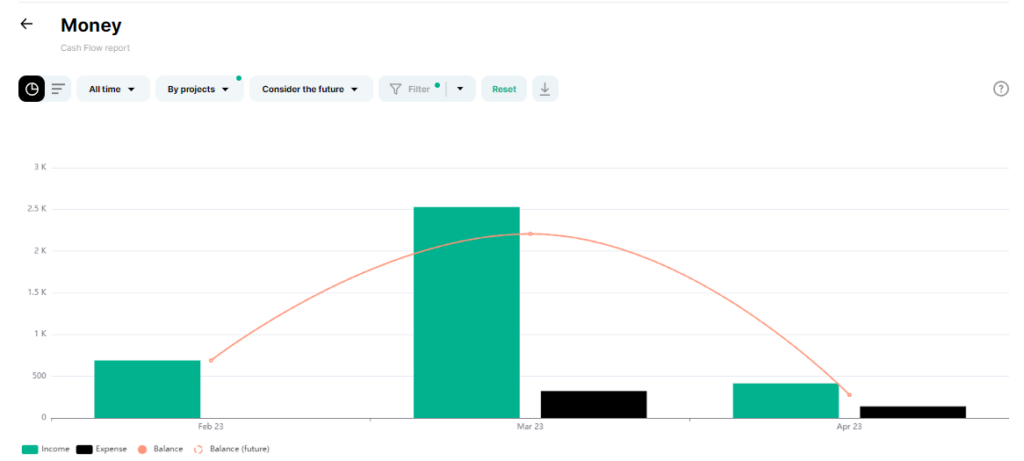 You can see all the information in colourful graphs and tabular form. In this report, we can see information about incomes and expenses for a particular project. 
5) Using the display of project data and selecting the desired project in the Profit report, you can get information on the profitability of the chosen project.

6) There is a separate report for projects in Analytics. 

Here you can view all incomes, expenses, profit and profitability of your projects and business areas.