Let's have a look at one of the "Analytics" reports in Finmap – "History" section.
In this report, you can always view such types of actions as:
Creation of a transaction
Editing an operation
Deleting an operation
Canceling the action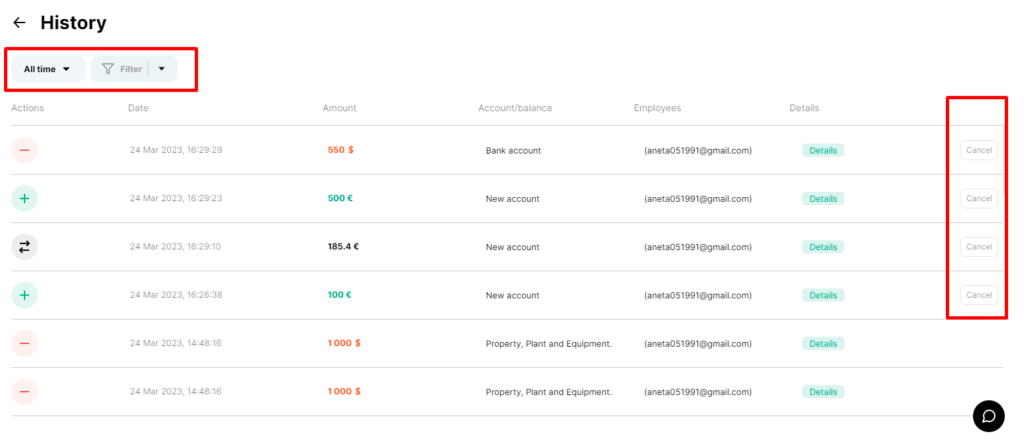 Using the filter, you can select the type of information, for example, "only deletions" or "only expense transactions", which were entered by an employee.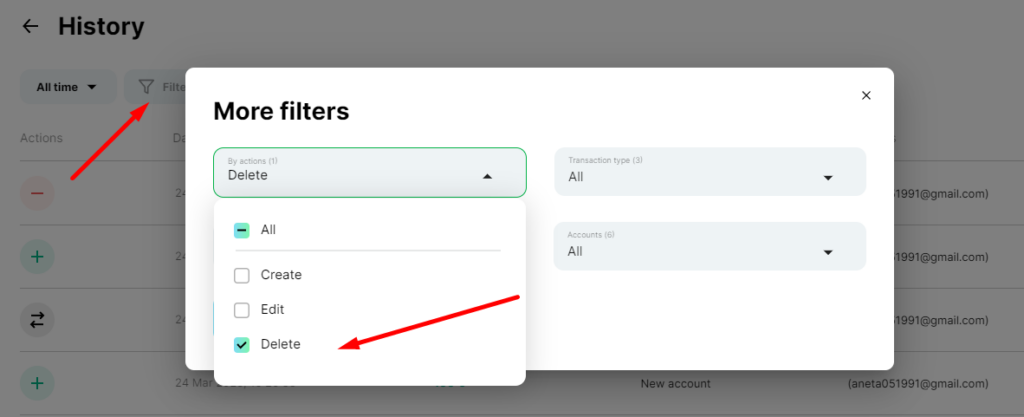 If an unscrupulous employee has edited expenditure information from two months ago, Finmap will show the transaction as today's date and even the time when the employee did so.
Or, for example, the employee "clarified" the amount of income from the sale that was closed last week and allegedly gave a discount. You also have the possibility of controlling all these actions.
For control, you can, for example, once a week, view all deleted transactions or all changed operations and put some questions into your subordinates.
There is an additional filter. It also helps you to see transactions by type – "Income", "Expenses", "Transfer" – and control them. For example, you can select all "Transfer" transactions between accounts that your subordinates have made in the last month. Or all "Expenses" transactions for a week.

You can see the entire history of your employees' work in your account. Using the "more details" button, you can see all changes in your transaction.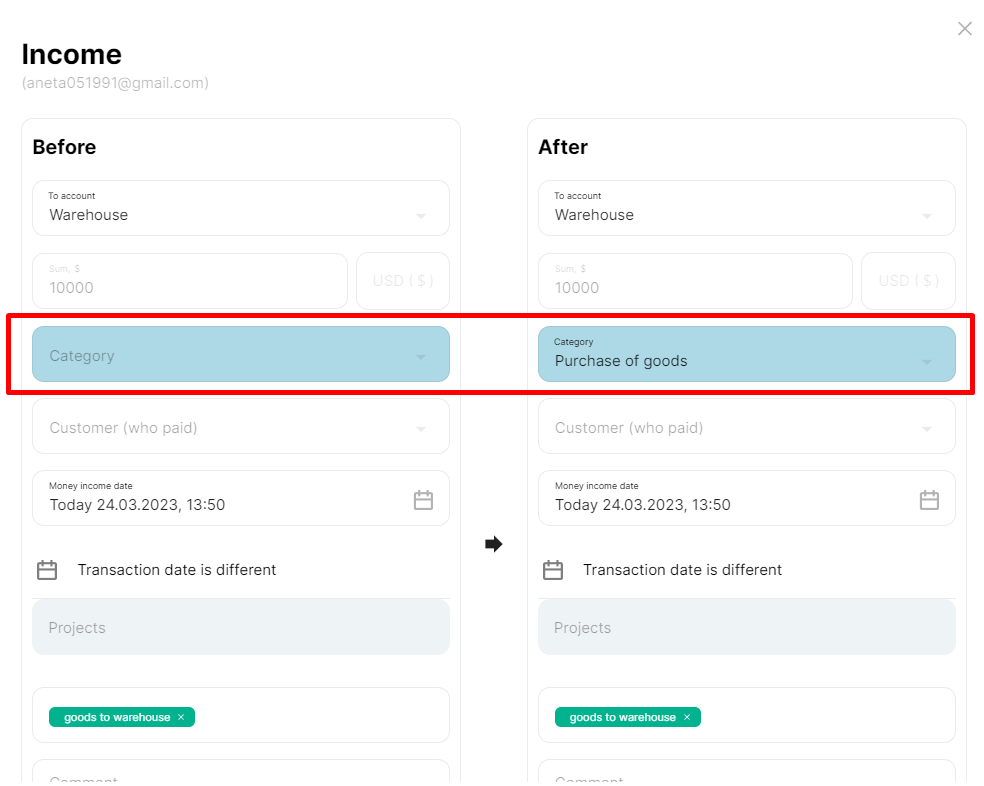 It is impossible to delete information from the history of actions, but you can return an accidentally deleted operation or undo changes using the "Cancel" button.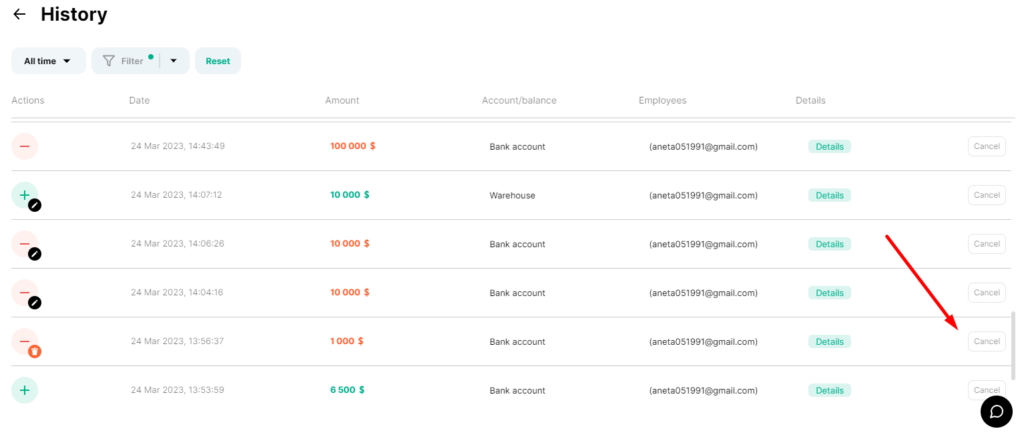 You can hide the ability to view the " History" report for any of your employees. To do this, uncheck the corresponding "tick" in editing the employee's position.