The Profit and Loss, also known as the P&L report, is a report that shows the performance of our business over a period based on revenue and expenses. You can find it in the Analytics section.

You can display the Profit report in both graphical and tabular formats

With data filters including:
1) Date filter
2) Categories, projects, and contractors filter
3) Advanced filter by service

There is also a toggle button that allows you to view data with or without future operations.

Finally, there is a button to download the report data file to your device.

Graphs display information about expenses, revenue, and profit, with clickable buttons for Income, Expenses, Future Expenses, Profit, and Future Profit.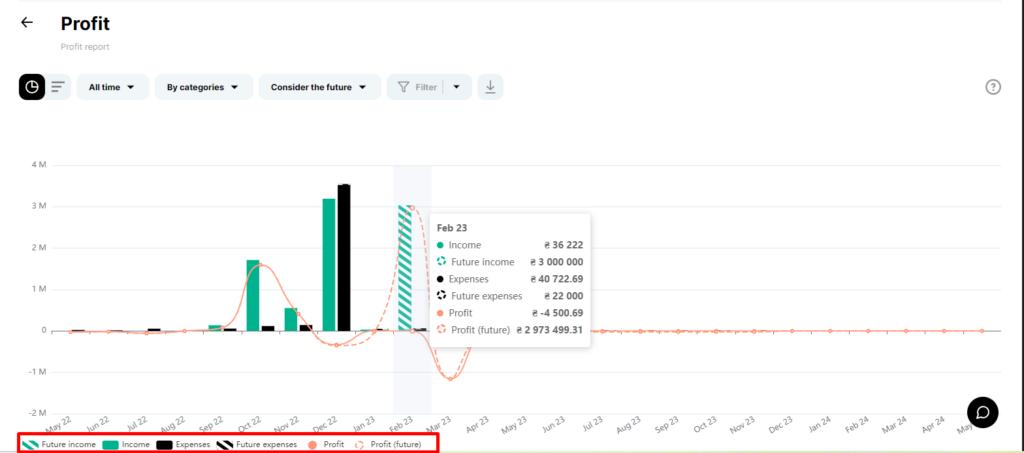 If necessary, we can immediately remove the revenue partly from the graph and view only the expenses monthly: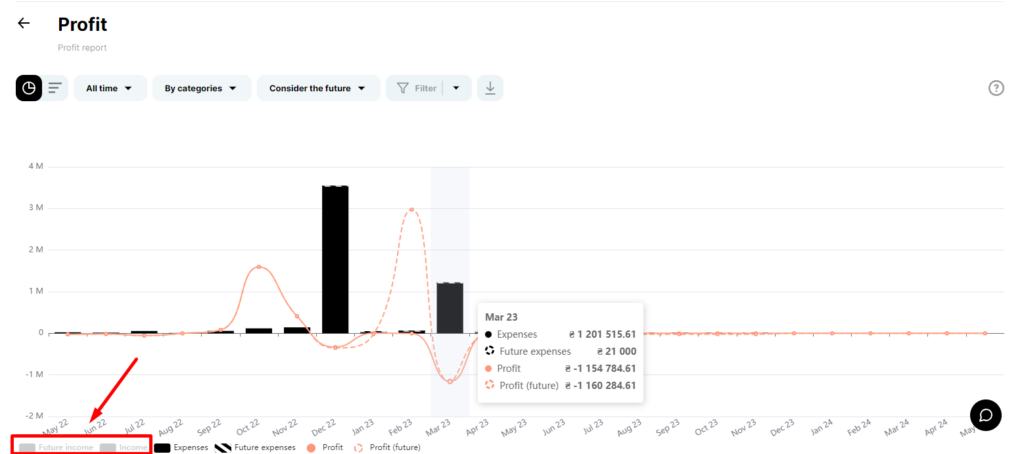 Pie charts display analytics by Categories:

Projects or Contractors:
Further, graphs of Revenues and Expenses by Categories:


Here you have the option to include or exclude the required information.
In addition, graphs allow you to click on the column for a more detailed display of the operations that make up the total amount: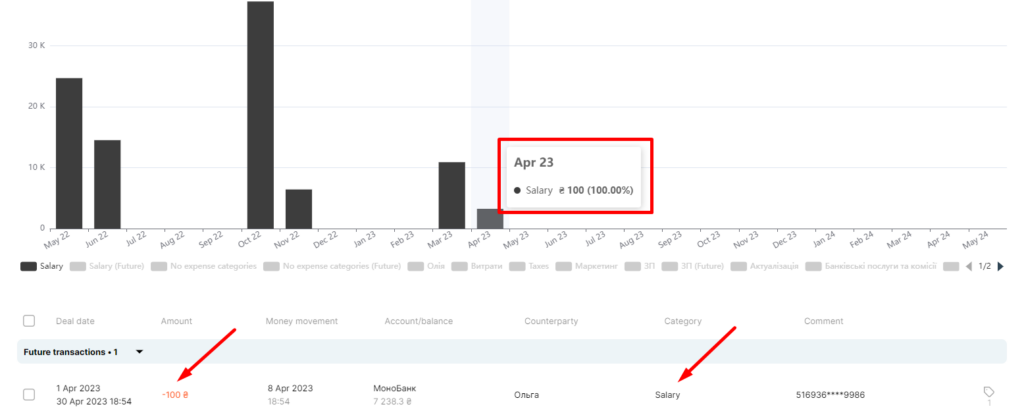 In tabular format, data is initially displayed as total sums for each month, but we can expand the list of expense and revenue categories:

We click on the amount of interest to us:

And at the bottom of the page, we get detailed information about the operations: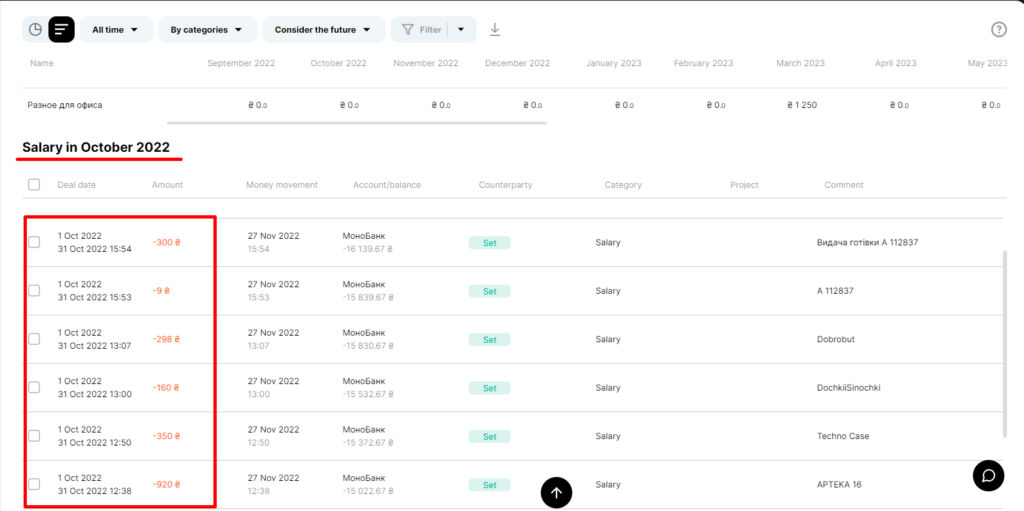 In the Profit report, all operations are recorded by the date of the transaction or the accrual period.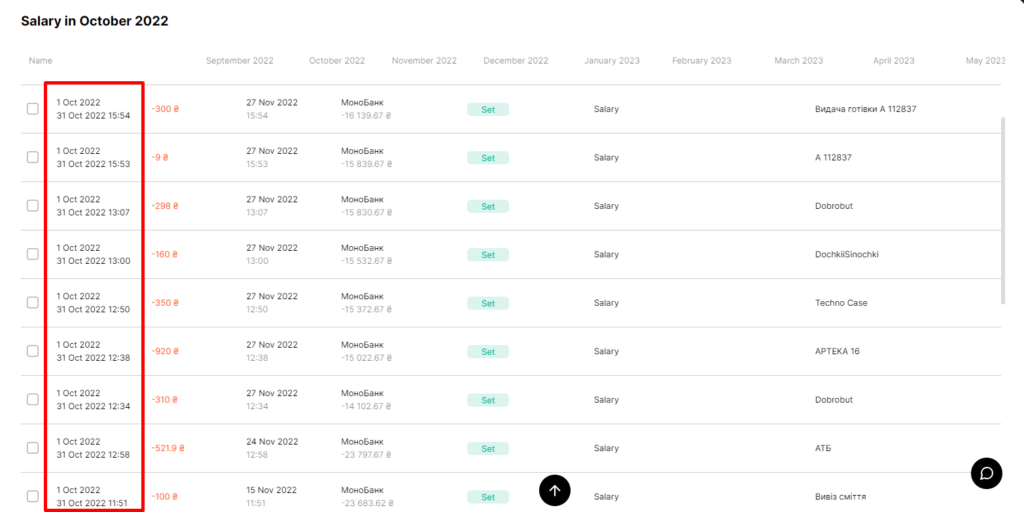 Regarding the accrual period, these are operations of the Taxes and Salary categories.
For example, we have a salary expense operation for $10,000, in which the payment date is December 13, and the payment period is the previous two months – October and November, in the Profit report, the salary will be automatically divided by the payment period:

The amount in October is correspondingly higher because we have 31 days in October, while in November there are only 30 days.