Greetings, we are Finmap, an advanced online service that assists with managing finances in your businesses. We launched our platform to help you organize cash flow management and avoid chaos in financial accounts.

We provide a simple financial accounting process that any entrepreneur can use, with our platform serving as the ideal tool for this purpose.

Our registration process is straightforward and requires minimal personal information. We did it to ensure maximum data security and confidentiality for our users.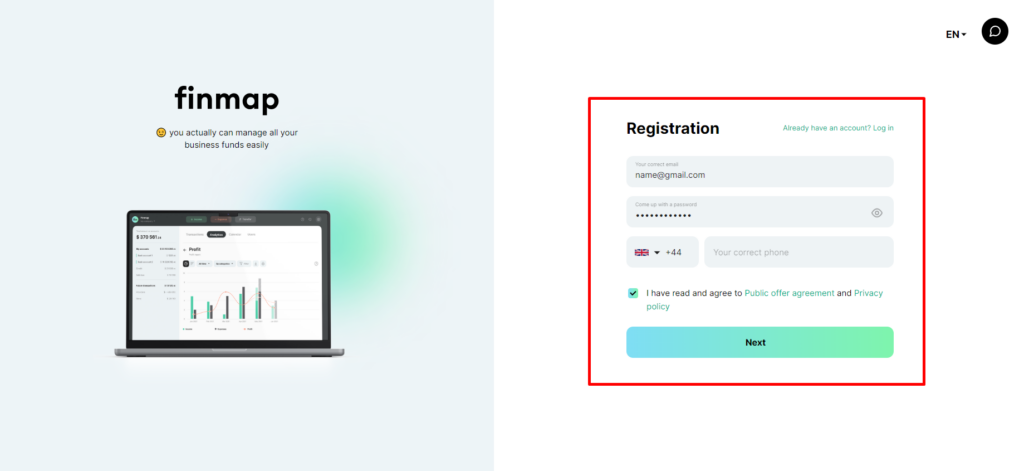 Once registered, our demo company can provide an example of the service functionality and showcase its visual advantages.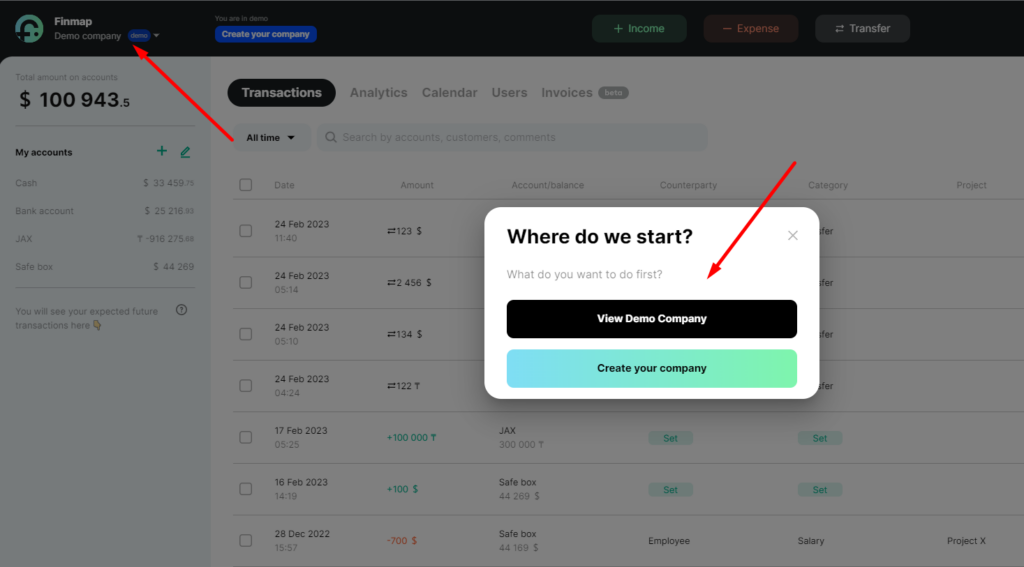 To create a relevant company, the user needs to access the company's editing menu and add a new company.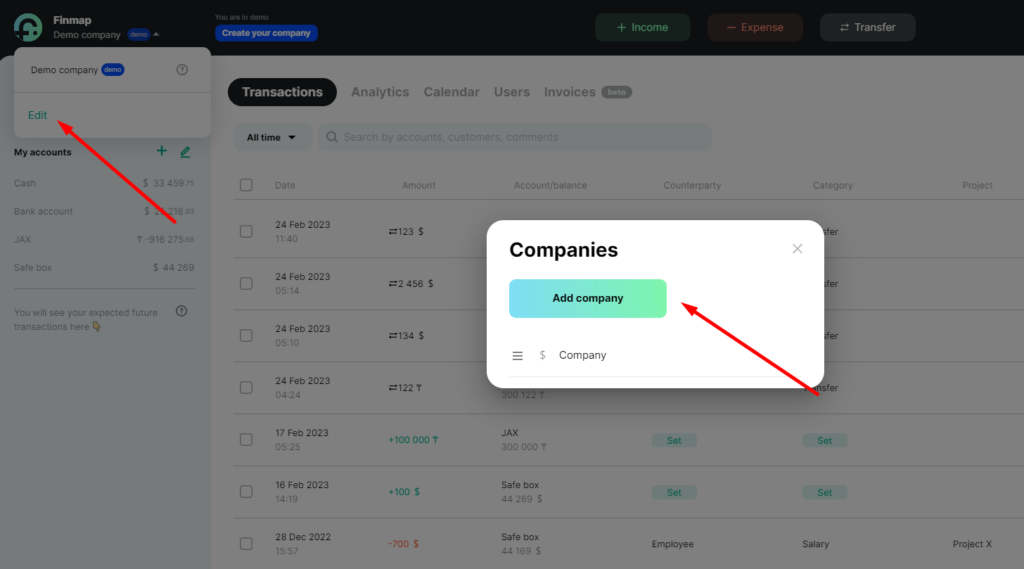 Our tool is flexible, you can name your company as you want to! The currency is customizable, and the user can choose the preferred currency for analytical reports. The platform supports multiple currencies, including cryptocurrency.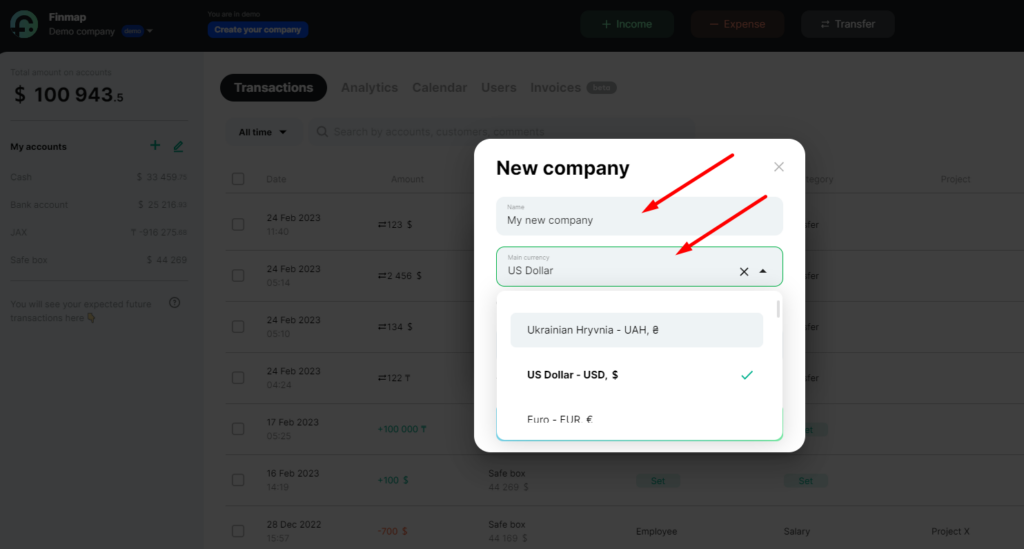 Congratulations! You successfully created a company in Finmap!
The next step would be to configure the company settings and learn how to use the platform.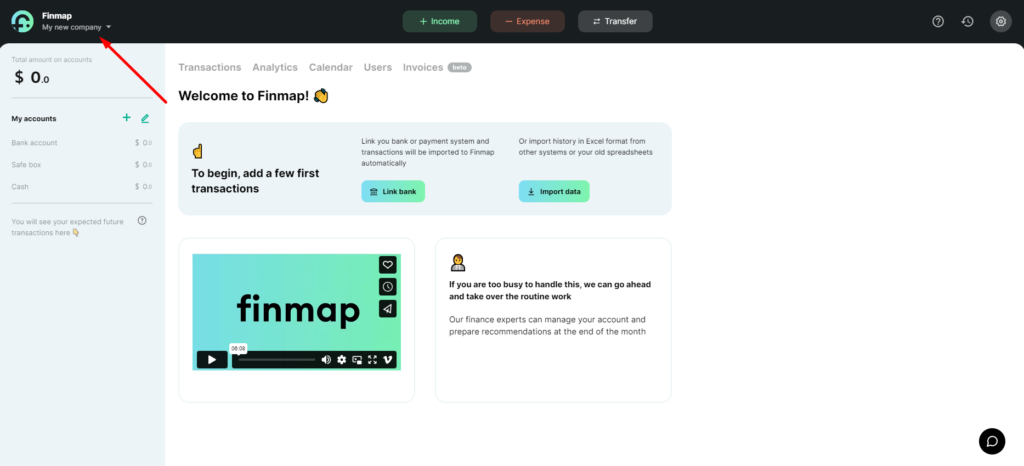 One of the vital aspects of the platform is the ability to display all the accounts in your business in one place. The platform displays these accounts on the left-hand panel, and users can easily access their financial information in real time, in a specific or overall summary. Your balance will be calculated automatically based on the entered data.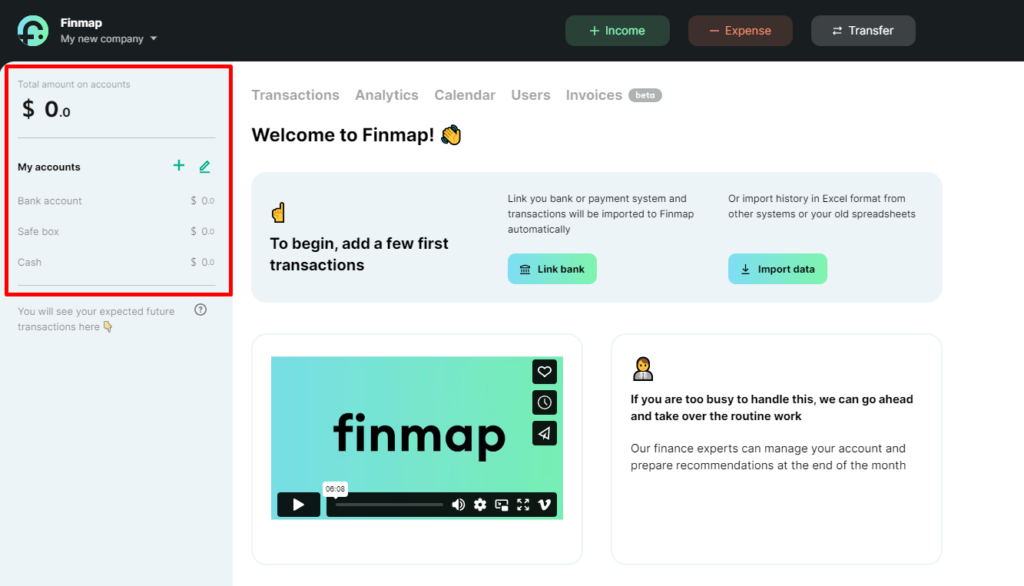 Even if you have previously maintained your financial records using a homemade Excel spreadsheet, you can effortlessly transfer all your data to Finmap today, thanks to our data import feature, which allows for the seamless transfer of data via a specially designed Excel template.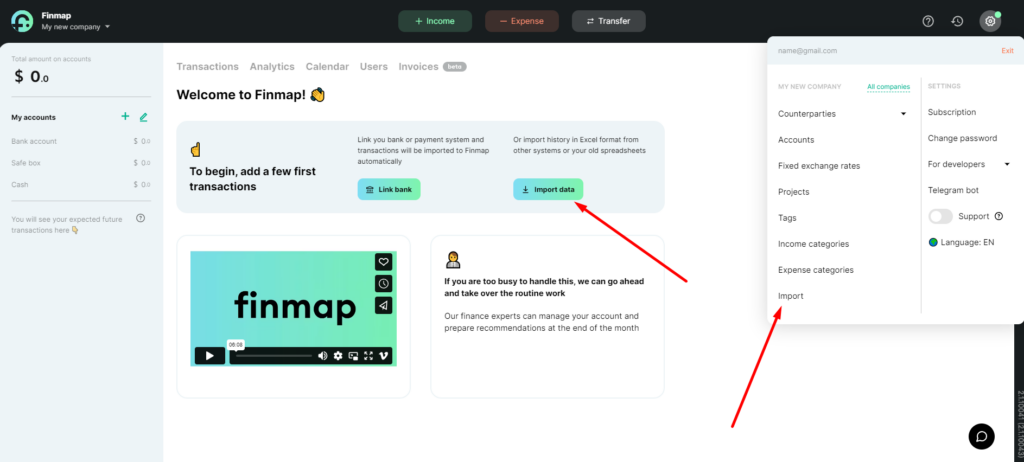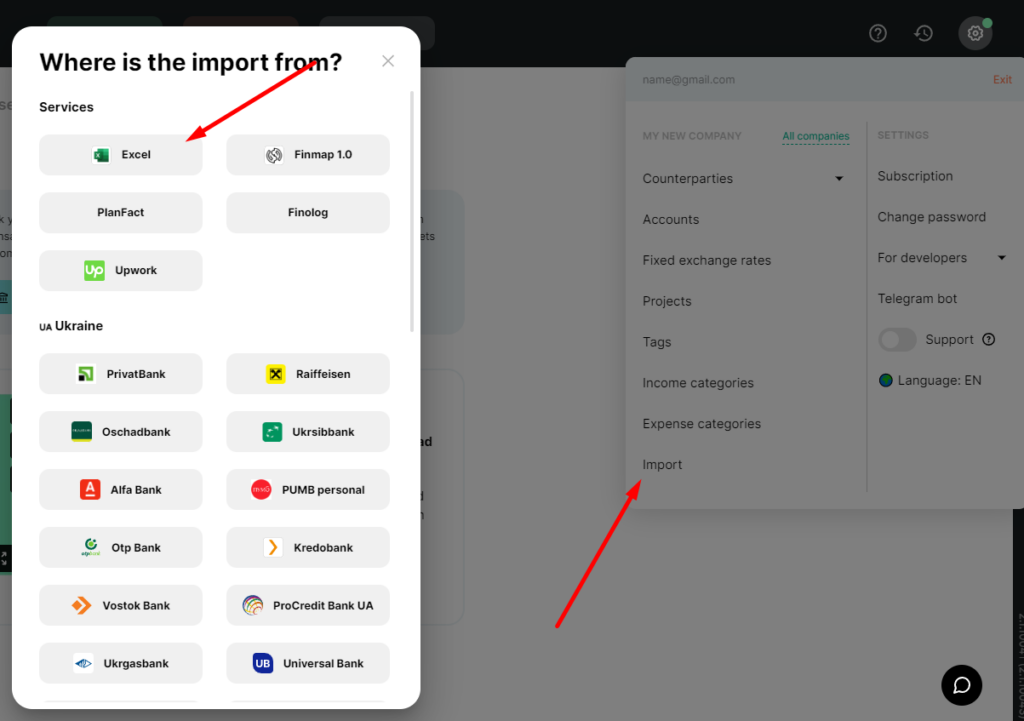 With a few clicks, it can transform your previously monotonous and uninspiring tables into vibrant and visually appealing graphs!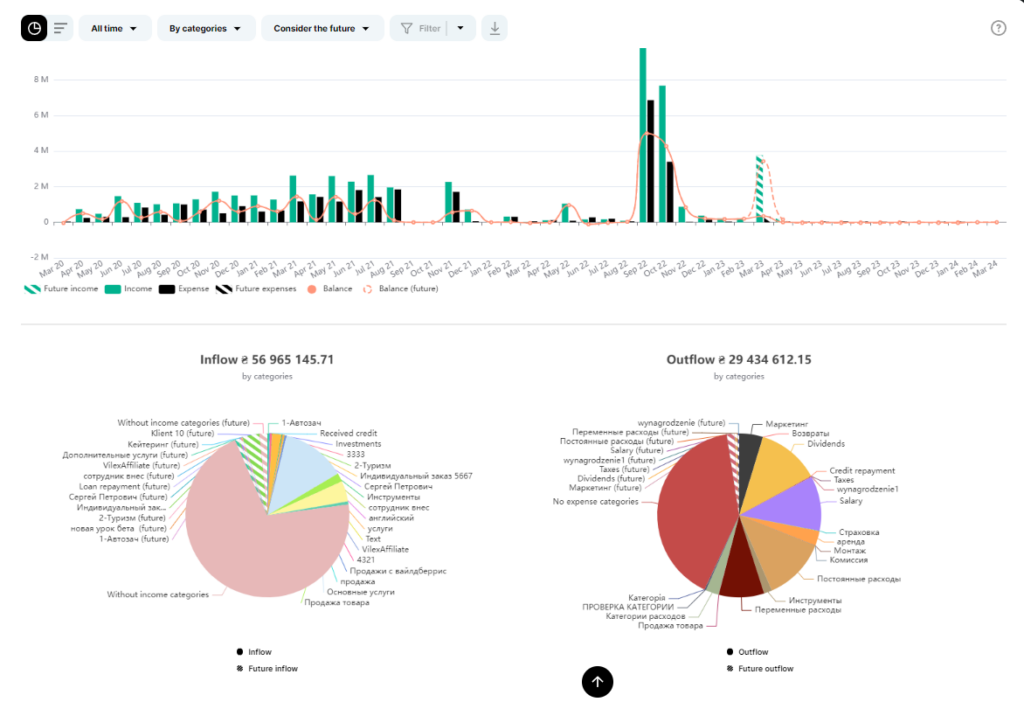 Regarding the manual input of payments, you will notice three buttons at the top of the page: income, expenses, and transfers between internal accounts within the service.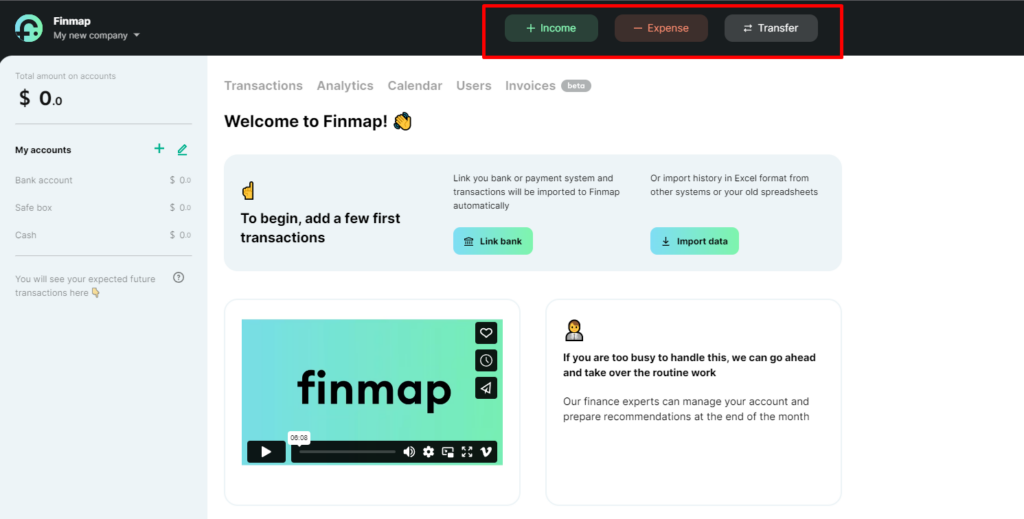 You can customize exchange rates and ratios for all transactions, which is an undeniable benefit.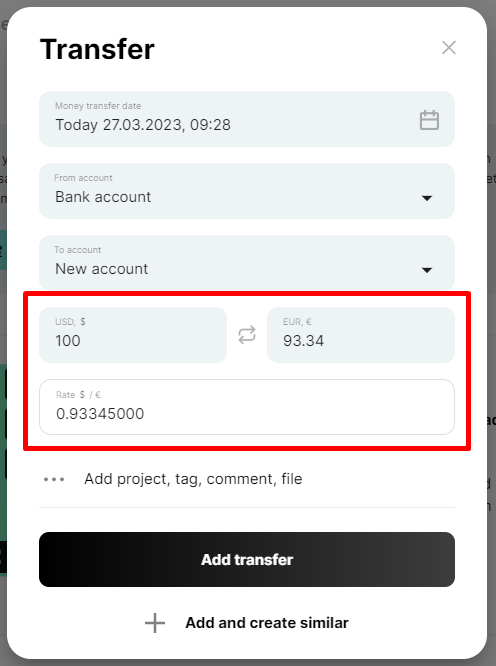 Income and expenses have a noteworthy field named "Transaction Date." We use this feature to document the receipt of funds and the sale of goods or services separately if they occur on specific dates. For instance, when you shipped goods in September but received payment only in October. And if you specify a future date in the date field, Finmap will keep this payment as "future" and add it to your accounts receivable report.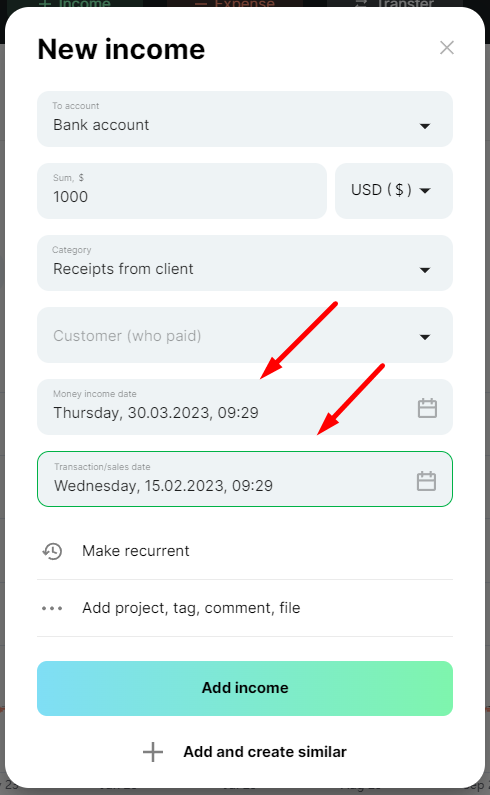 We can view all future payments in the left sidebar beneath all accounts. Here, the amount is always visible, and we can quickly check whether there are enough funds to cover all planned expenses.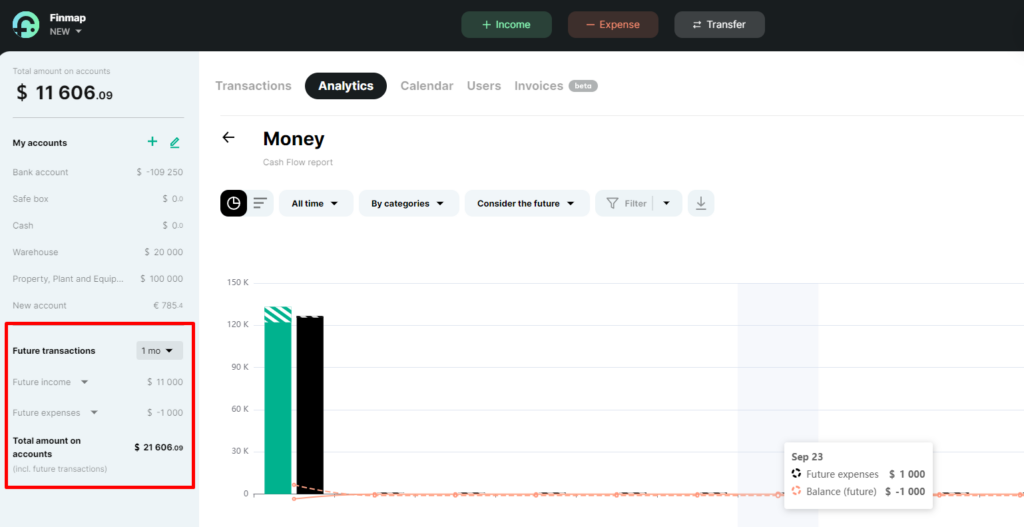 Let us begin with the "Transactions" section. In the upper panel, we can configure filters for necessary entities for a quick search of operations.

You do not have to configure filters every time – simply let Finmap save your once-created filter and easily choose it from the saved ones in the future. In addition, you can edit data in bulk!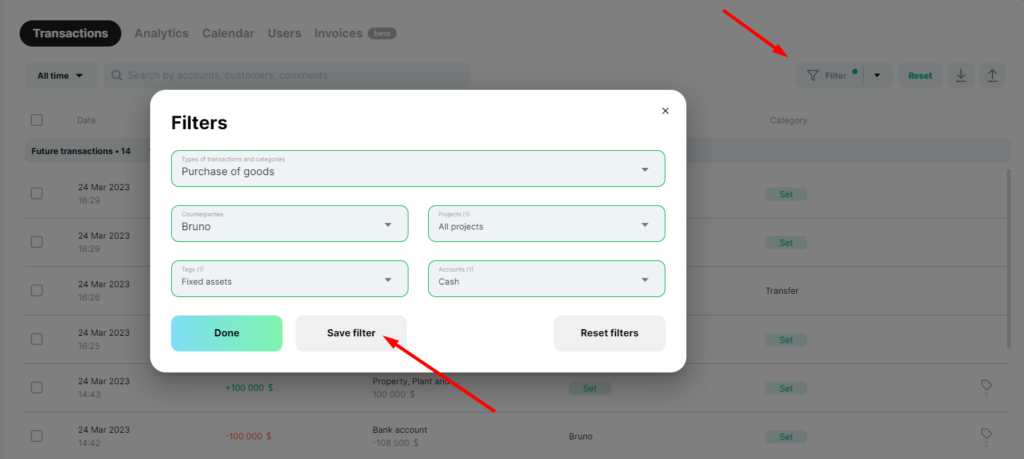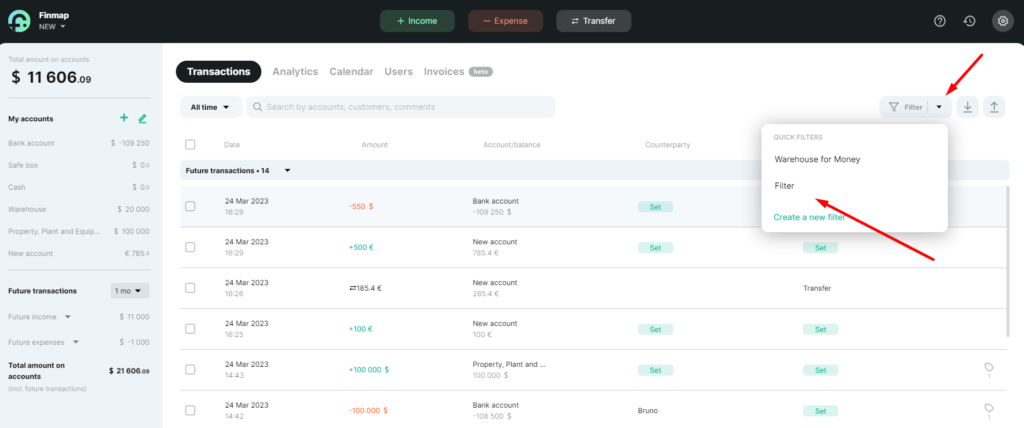 Moving on, we have the "Analytics" section! We've done a lot of work here; on the one hand, it has everything you need, and on the other, it's pretty simple and visually clean.
There are such reports as:
The "Money" or "Cash flow" report enables the tracking and analysis of all monetary resources.
The "P&L" or the "Profit and Loss" report displays a complete overview of your profits and losses.
"Account statements", "History", "Projects", and of course, "Accounts receivable" and "Accounts payable", which show the debts of your business and who owes your business. We also add the ability to create individual reports and store selected filters.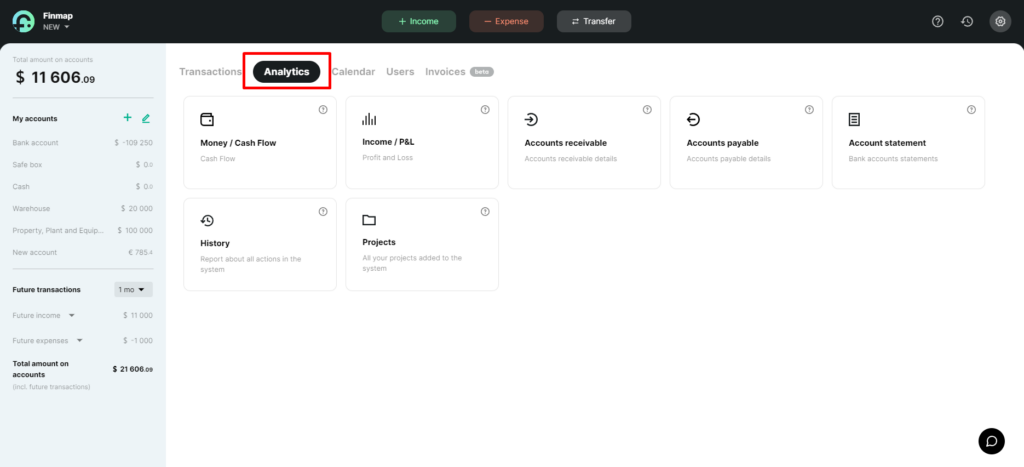 "Calendar". Easy way to track your cash balances on a specific date, profits for each account, and most notably, it allows you to avoid a cash gap – when the business doesn't have enough money to pay off all the collected debts.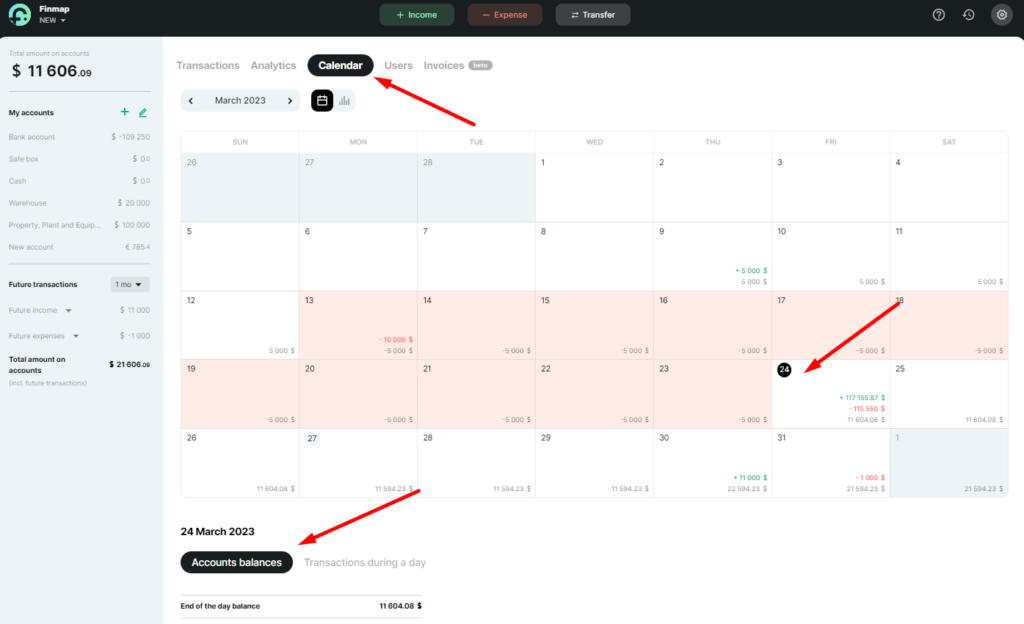 The "Users" section. You can configure access levels for employees as needed, so detailed and flexible. It's an excellent tool to get rid of the routine job, delegate regular work on data entry, keeping part of the information available to the employee while only you will see the whole picture!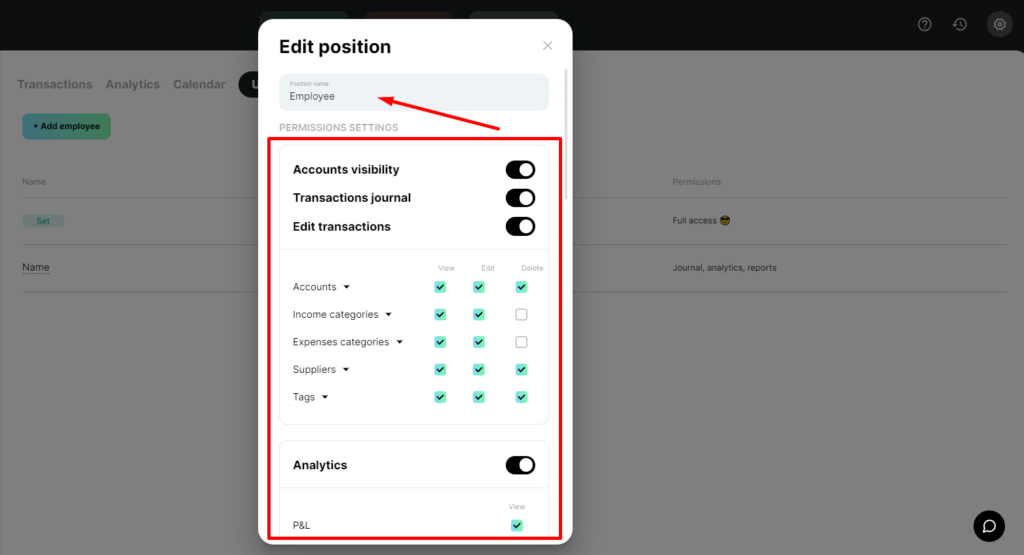 We also have an "Invoices" section, which may be helpful.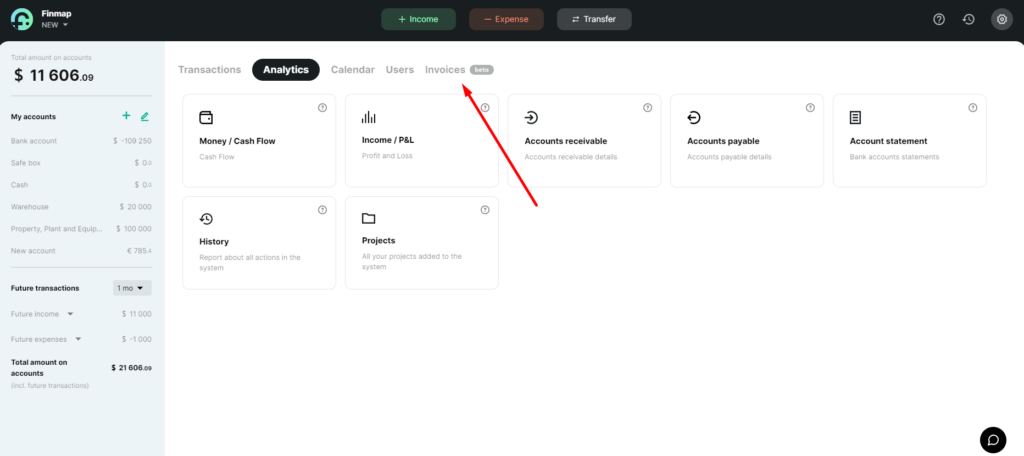 And, of course, the "Settings" section. In this section, you can edit and add entities: categories, projects, and so on, and quickly change the logic of company settings.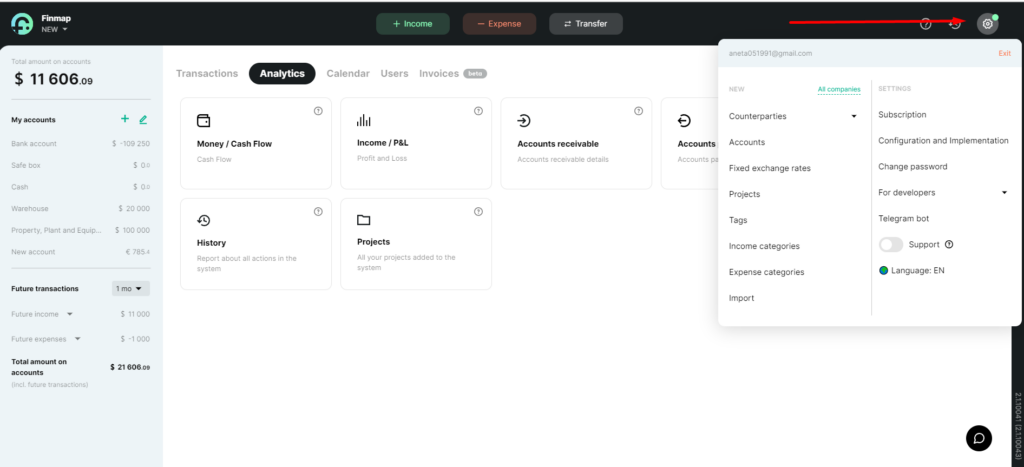 Access to educational materials, our FAQ section.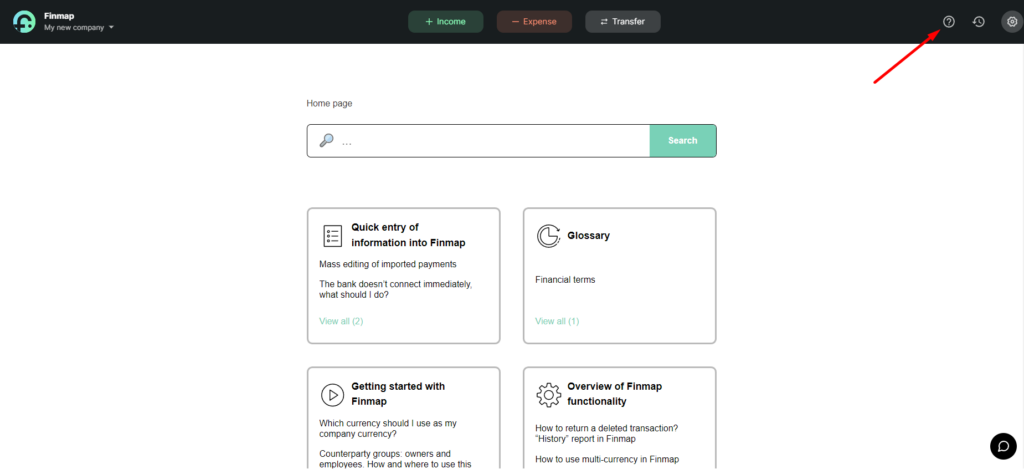 That's all for now – you already know the key features, so you can start managing your cash flow perfectly without wasting time.
For any help or additional service, you can always contact our support channel.