You can create the material and cash funds in Finmap using the "Аccounts" section.

Click the accounts sidebar on the right and click the "Edit" button.

Click on "Add Account".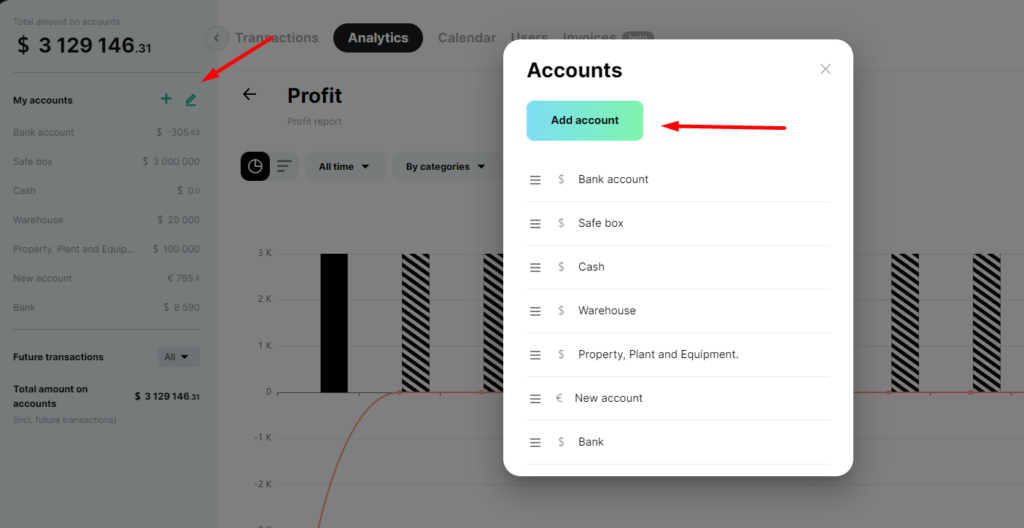 Specify the account name as "Fund", the currency of the account, and the starting balance (if necessary), and click "Add Account":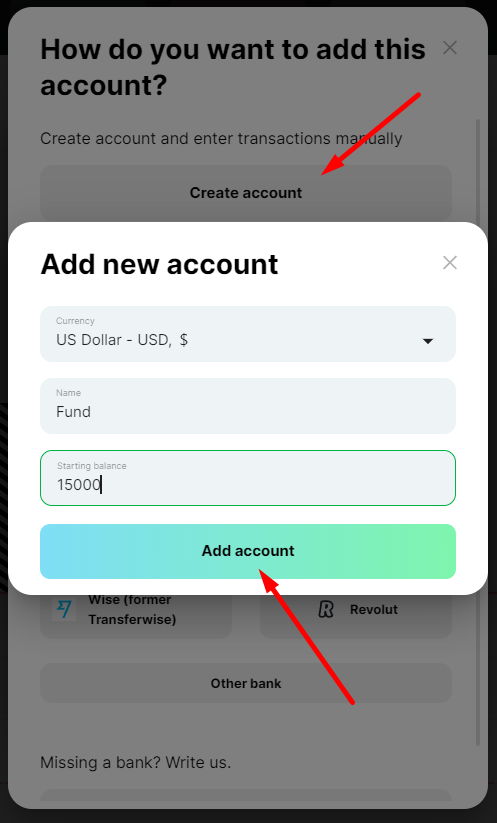 We can make deposits, expenses, and transfers to this fund to track and manage it.
Let's transfer funds to the fund account.
Click on the "Transfer" button in the top panel

Fill in the fields for the transfer operation: date, account, amount, and add the transaction: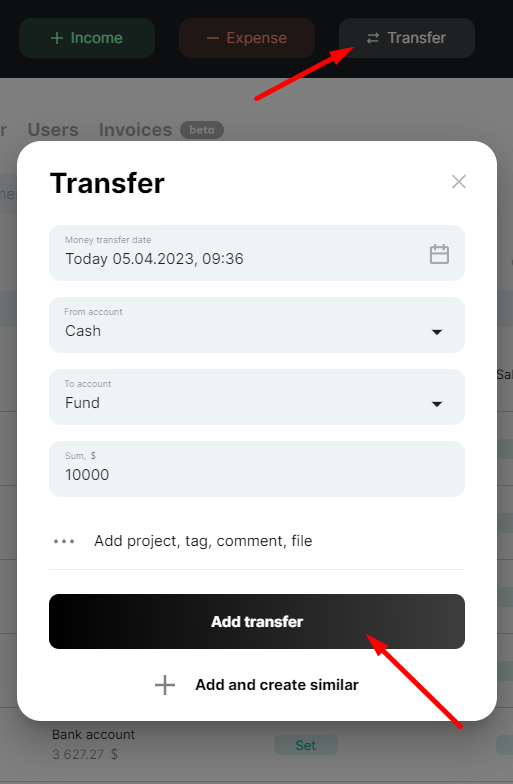 That's how we can create transfer operations.

If you have fixed assets and you need to track them, we can also create a separate account for them called "Fixed Assets".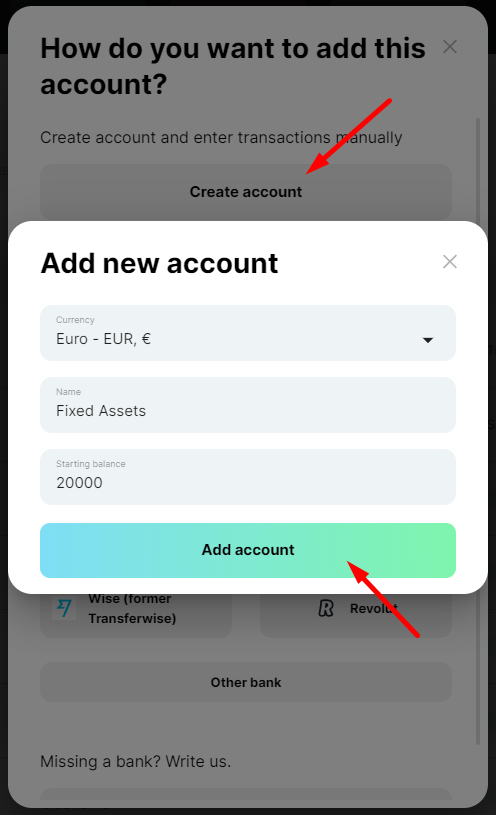 In this case, you should specify the starting balance, as the starting balance will be your equality to the value of the assets currently in circulation.

When creating a new account for fixed assets, you can enter the amount of the assets purchased in the starting balance field.

We formed accountable funds using a similar algorithm:
Create an account called "Accountable Funds", and we can specify in the account name whose account it is, for example: "Accountable Funds of Employee Alex".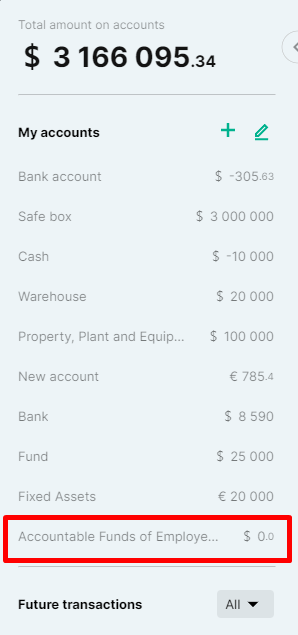 When we issue funds, we create a transfer from our main account to the "Accountable Funds of employee Alex" account. In the transfer operation, we can specify what we allocated the funds for, adding this information to the transaction comment.
Click on "Add project, tag, comment."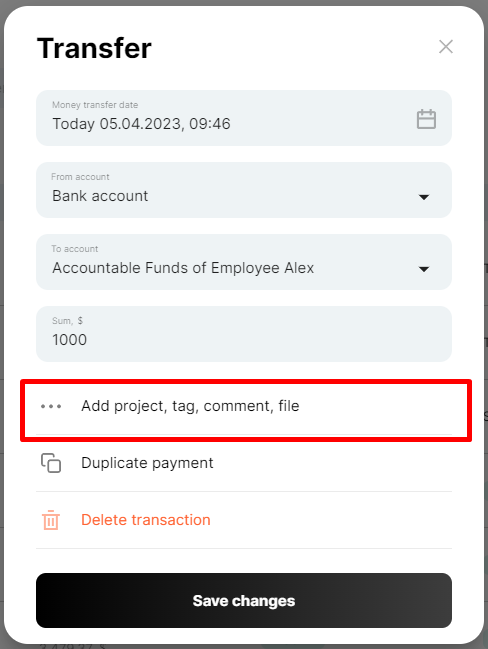 Enter the information and save the operation.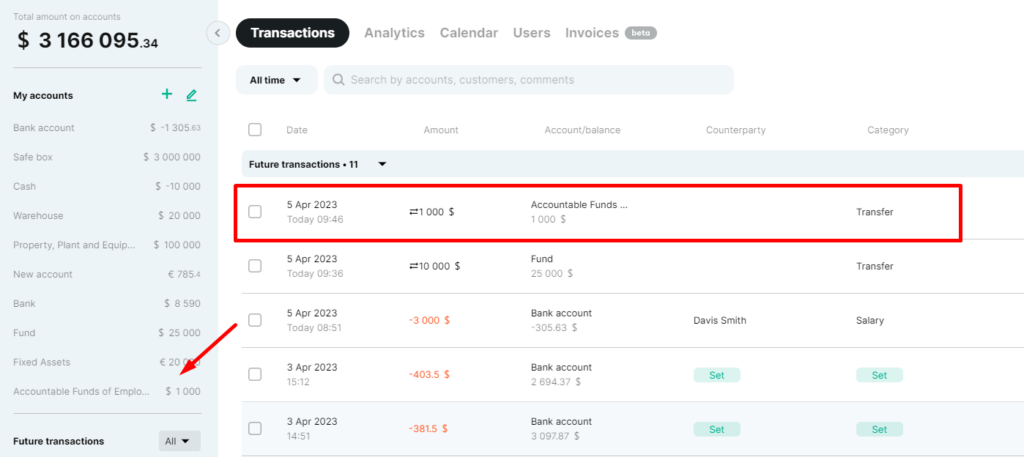 After this, employee Alex will provide us with a report on the expenses incurred. We can add the charge from the "Accountable Funds of employee Alex" account for these expenses, displaying the purchased products in the categories.

If you have many employees in your company, you can add them to the Finmap and set access
only to the accountable fund account that belongs to a specific employee.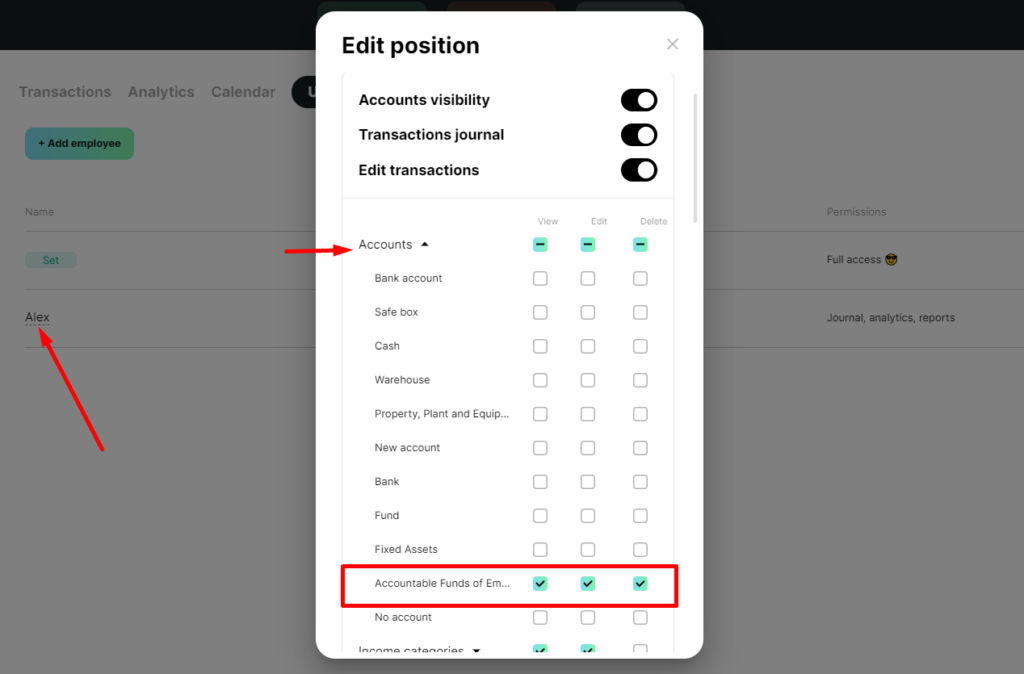 Employees can also add files to expense operations, such as photos of purchased goods, receipts, or invoices.